https://stospartners.com/wp-content/uploads/2019/01/Jay-Boyle-5c4f3cdbd4dc7-1000x554.jpg
1000
554
Stos Partners
Stos Partners
https://stospartners.com/wp-content/uploads/2019/01/Jay-Boyle-5c4f3cdbd4dc7-1000x554.jpg
blaujournal.com: Stos Partners Expands Institutional- Focused Investment Platform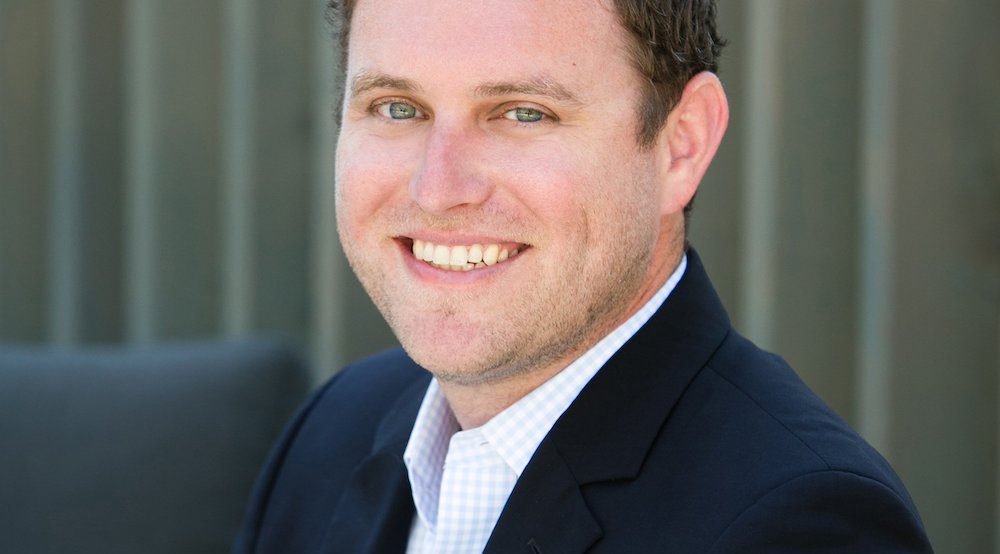 Stos Partners has added veteran commercial real estate expert Jay Boyle to its team.
Stos Partners, a privately held commercial real estate investment and management firm, has launched a new investment initiative focused on the interests of institutional investors. The new venture will augment the company's existing private capital investment platform, through which the firm has transacted on more than $280 million in commercial properties in the past 12 months.
"GROWING OUR PLATFORM TO MORE INSTITUTIONAL CAPITAL AND EXPANDING OUR GEOGRAPHIC FOOTPRINT IS THE NATURAL NEXT STEP IN OUR COMPANY'S GROWTH," SAYS CJ STOS, PRINCIPAL OF STOS PARTNERS. "WE RECENTLY ACQUIRED OUR FIRST ASSET OUTSIDE OF SOUTHERN CALIFORNIA – AN $88 MILLION, 1,350,000 SQUARE-FOOT MULTI-TENANT INDUSTRIAL PORTFOLIO IN THE U.S. BORDER CITY OF LAREDO, TEXAS. THIS NEW INVESTMENT INITIATIVE WILL CONTINUE THAT MOMENTUM AND POSITION US TO LEVERAGE LARGER ACQUISITION OPPORTUNITIES IN HIGH-GROWTH MARKETS THROUGHOUT THE U.S."
To spearhead its new institutional investment initiative, Stos Partners has added veteran commercial real estate expert Jay Boyle to its team.
"Jay brings extensive top-of-the-market institutional experience to our firm," says Stos. "He possesses deep transactional knowledge and strong institutional ties that will enable us to develop stronger capital relationships in the industry, which will be pivotal in our firm's continued expansion."
Boyle honed his transactional skills as a broker for over a decade, followed by five years as a Principal. As Vice President of Acquisitions for Locale Advisors, he oversaw all acquisition, financing, disposition, and joint-venture activities and directed the procurement of nearly $315 million in Class A and creative office assets. Prior to Locale Advisors, Boyle served as Vice President of Equity Sales for Eastdil Secured, where he facilitated nearly $2 billion in office and industrial sale transactions totaling more than 5.6 million square feet. Earlier in his career, he was recognized as a leading young broker in Cushman and Wakefield's Capital Markets Group. He remains an active member of NAIOP and has served on the organization's board of directors.
"Stos Partners and I round out each other's expertise perfectly," says Boyle. "I offer a unique institutional pedigree, and the firm offers me exposure to new sectors of the industry. I look forward to being a part of Stos Partners' continued expansion and growth."
Within its private capital and institutional divisions, Stos will remain focused on its main asset classes of industrial and office properties.
"Historically, our portfolio has been comprised of between 70 – 80 percent industrial product, and 20 – 30 percent office product," Stos explains. "Drawing upon Jay's depth of experience in the institutional office sector, we will continue to acquire well-located, value-add industrial properties while also seeking more office product to round out our portfolio."
Stos Partners specializes in the acquisition of value-add properties that it repositions and sells to coincide with market demand. Stos is widely recognized for its ability to execute transactions quickly and effectively.
"The primary benefit to both private and institutional investors is our ability to move nimbly and make property acquisitions as small as $5 million and as large as $100 million," says Stos. "The decision makers at our company can be reached at any time, and we can give a same-day response to brokers who submit properties. Further, our proactivity ensures that we are constantly seeking out the best acquisition opportunities and finding off-market transactions through our local relationships. At this point in the cycle, this differentiates our firm from many operators who only have capital to offer—we have the relationships, the inside track, and a nose for what works, and that's what makes us stand out."
Article source: blaujournal.com