https://stospartners.com/wp-content/uploads/2018/12/02SCRE19_11-Stos-Laredo-acquisition-cropped-600.jpg
600
450
Stos Partners
Stos Partners
https://stospartners.com/wp-content/uploads/2018/12/02SCRE19_11-Stos-Laredo-acquisition-cropped-600.jpg
The Benefits of Signing Deals Outside of SoCal
There's no shortage of investors looking to break into the Southern California commercial real estate market. Buyers from California, the rest of the U.S., and outside the country are all clamoring to own properties in this market, but they can be hard to find, hard to win, expensive, and low in yield.
As a result, many investors also look outside of SoCal in promising secondary and tertiary markets where they can increase their yield and diversify their portfolios. For example, Capstone Advisors, a diversified real estate investment, development, and advisory firm based in Carlsbad, California, recently acquired First Rose Garden, a two-building flex industrial property located at 21002 North 19th Avenue and 1950 West Rose Garden Lane in the Deer Valley submarket of Phoenix, according to a release from a representative of the firm.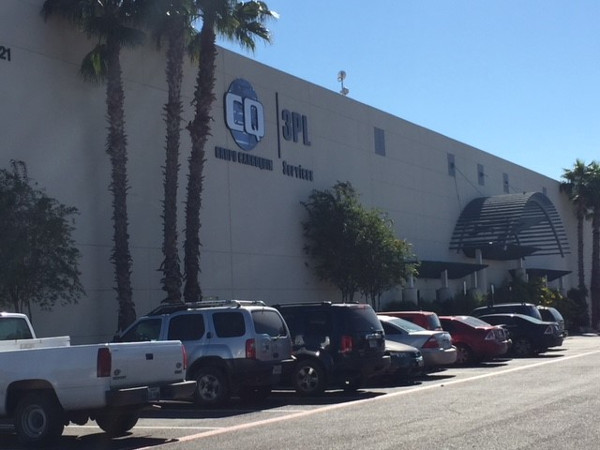 PICTURED: PART OF STOS PARTNERS' ACQUISITION IN THE LAREDO, TEXAS, MARKET
The 73,317 square-foot property was purchased for $6.6 million and is the company's third recent commercial acquisition in the region, the release says. Capstone intends to perform property improvements, including exterior painting, lighting and landscaping enhancements, and building-system upgrades that, along with "proactive and responsive" leasing efforts and strategic property management, will enhance the position of First Rose Garden in the Deer Valley submarket.
In the release, Alex Zikakis, president and CEO of Capstone Advisors, is quoted as saying that the property complements the firm's existing portfolio in Phoenix and represents a continuation of its growth strategy in strong markets. "The rental rates for commercial properties still lag what they were before the Great Recession, which makes us optimistic there is still a reasonable amount of rent growth to come in the market."
Zikakis tells SoCal Real Estate that one of the reasons behind the firm's investment in the Phoenix market is the region's business-friendly climate. "Phoenix has good housing affordability. It has really excellent demographic growth as there are a lot of people moving into the Phoenix area, and it has an educated labor force. On many fronts, if I were going to spool up 250 employees for my company, I would go there."
The Phoenix economy also has a lot going for it, which bodes well for CRE fundamentals, Zikakis says. "Rental rates are still below peak levels, and occupancy is really filling up in all asset classes, so there's good rent-growth potential. Also, cap rates are gentler on acquisitions relative to where they are here in San Diego."
Another reason for the appeal of this market is logistics: it's really easy to get there from San Diego, which is only an hour flight away. Plus, Capstone has built many strong relationships in the market over the years. "We've been investing on and off in Phoenix for the last 15 years," Zikakis says. We have a network and feel comfortable in that market."
Zikakis says his firm tries to build a critical mass in markets where it invests and is in escrow on another property in Phoenix. Capstone looks to continue adding to its portfolio there, but this investment won't take away the firm's interest in San Diego and Riverside County, which are two other markets the firm is targeting over the next year, and Zikakis says it will probably target another market as well, building a portfolio in either Denver or Salt Lake City. "We like both of those markets; there's job growth and an educated labor market in both."
San Diego–based Stos Partners is another SoCal company that has seen the value of investing in other markets. The privately held commercial real estate investment and management firm recently acquired an eight-building, 1,352,047-square-foot, multi-tenant industrial portfolio in the U.S. border city of Laredo, Texas, in an off-market transaction for a total consideration of $88 million, according to a release from a representative of the company. The asset, Stos's first acquisition in Texas, was purchased in JV partnership with institutional investor Washington Capital Management on behalf of one or more of its investment clients, the release says.
In the statement, CJ Stos, principal of Stos Partners, calls the acquisition a "milestone opportunity." The firm was able to sign several new leases during escrow, adding to a tenant base comprising primarily publicly traded credit tenants.
Stos is quoted as saying, "This submarket commands an industrial presence from some of the strongest companies in the U.S. The property is just 5 miles from the City of Laredo's World Trade Bridge and World Trade Port of Entry, which is the busiest commercial crossing in the United States."
Stos tells SoCal Real Estate, that Laredo is home to the nation's number-one inland port, with more than $300 billion in imports and exports annually. "The Laredo submarket has attracted some of the strongest companies in the U.S and is one of the most attractive industrial markets in the country. Due to tightly controlled supply, it is challenging to transact in Laredo; however, we were able to identify and acquire this asset in an off-market transaction even though industrial vacancy in the area is extremely low — between 1 percent and 2 percent."
The fact that his company was able to sign several new leases during escrow helped to increase value on the property immediately, Stos adds. "These fundamentals contribute to the strength of this investment as a long-term asset in our growing portfolio."
Regarding the firm's investment strategy in other markets, Stos says, "Our investment platform is centered on identifying and acquiring well-positioned investment opportunities, implementing improvements that immediately create value, and operating properties in a way that drives strong returns and value for our investors." He says while his company is typically focused on core markets in Southern California, the Laredo investment "met our careful investment criteria in every way. The opportunity to invest in an asset of this magnitude within a market with such inherent demand drivers is perfectly aligned with our value-add strategies."
Moving forward, Stos says his firm will continue to seek out properties in Texas "where we can create economies of scale with this new portfolio. In addition, we continue to seek investment properties in our core markets of San Diego, Orange County, and Los Angeles."
One of the benefits of investing in other markets is that it allows companies to diversify their portfolio so they're not completely focused or dependent on one state's economy, Zikakis says. Seeking markets that have the best risk-adjusted return is wise; he recalls a time during the 1990s when the firm first started out and invested in single assets in nine different states.
"Over the years, we've shed those nonstrategic locations," Zikakis says. "We have a number of assets in Virginia, of all places. Our approach now is to pick a market, be pretty thoughtful about why we're there, and focus on building critical mass in that market. We have good relationships with a property-management firm and leasing brokers in the Virginia market."
Building a strong asset base in a market allows synergy with the tenant base, Zikakis points out, but owners must own a lot of properties before that synergy kicks in. "But if we can more strategically pick a market and build up a portfolio in that market, it gives us a bit of a hedge. If something catastrophic happens in the California markets, we now have assets in other areas to help diversify our risk."
Being really thoughtful about diversification is key, Zikakis says. "We figure out the market first and then find assets to purchase, vs. when we first got started. You need to go out and shake hands and show enough dedication to really understand a local market and form relationships with people. That way, they know that you've been out bidding on several things and that you're serious about buying something there."
Sellers want to make sure a non-local buyer truly understands the market and won't drop the deal in due diligence, so it's important to plant a flag and show commitment to a market in today's world, Zikakis says, "especially with the Internet, which has democratized the process. People can do due diligence from their desktop and can throw an offer in on a property from three states away, but there's a lot of nuance in having boots on the ground."
Zikakis says his firm is much more long-term focused as an owner now than when it started, holding purchases for seven to 10 years and potentially longer. "We still like value-add investment, to go in and improve assets physically, but unlike other investors who feel they need to sell it at that point, we are much more thoughtful about building a portfolio and being around for the long-term. We approach our tenants that way, too, and I think that makes us a much better landlord. We're not just sticking some lipstick on it and forgetting about it."
Article source: socal-re.com