https://stospartners.com/wp-content/uploads/2023/01/2425-Auto-Park-Way-in-Escondido.jpeg
882
588
Stos Partners
Stos Partners
https://stospartners.com/wp-content/uploads/2023/01/2425-Auto-Park-Way-in-Escondido.jpeg
Stos Partners Pays $20MM for 86,690 SQFT Industrial Property in Escondido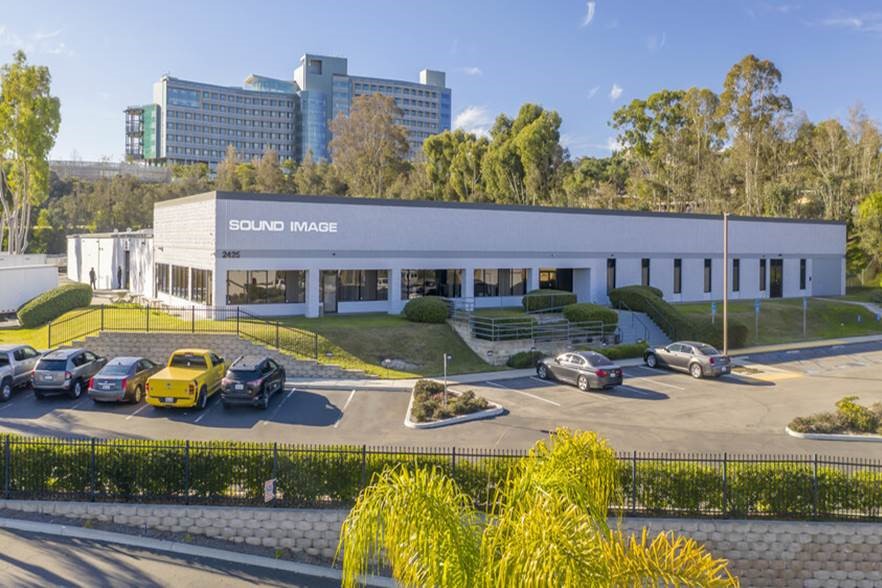 San Diego, Calif. – Stos Partners, one of the most active commercial real estate investment and management firms in Southern California, announces the $20 million acquisition of an 86,690 square-foot freestanding industrial building. The transaction brings the firm's total 2022 deal volume to nearly $300 million.
"With the industrial sector remaining our primary focus, our team has been able to successfully navigate this year's market fluctuations, bringing our total 2022 acquisition volume to over $155 million among 15 purchases," shares CJ Stos, Principal of Stos Partners.
In addition to Stos Partners' latest industrial acquisition, the firm also recently completed the $14.9 million sale of an 82,500 square-foot industrial warehouse in Phoenix, Arizona. According to Stos, this transaction brings the firm's 2022 disposition volume to over $142 million across seven sales.
"Both these transactions highlight our company's status as a leader in the industrial sector despite industry wide challenges," says Stos. "The market currently possesses a lot of uncertainty, and the Federal Reserve raised interest rates by 75 basis points in November alone. Still, our team is filled with innovative strategic thinkers who can effectively close deals. Our expertise in the industrial arena has allowed us to remain resilient amidst market volatility."
In addition to Stos Partners' continued success in the industrial category, the firm has also proven itself a key player in the multifamily sector this year, having acquired four multifamily properties over the last twelve months in San Diego County.
During 2022, the firm has completed a variety of strategic transactions. Some of Stos' latest activity includes:
An 86,690 Square-Foot Industrial Acquisition in Escondido, California
Stos Partners, in a joint venture with a global insurance company, has acquired an 86,690 square-foot freestanding industrial building in Escondido, California, a submarket of San Diego, in an off-market transaction for $20 million.
"The high occupancy of this asset by existing tenants is a testament to this building's value and the strength of Southern California industrial properties as a whole," explains Jason Richards, Partner of Stos Partners. "80% of the property is currently leased to tenants who are renewing their leases, and a final lease renewal is in the works which, if closed, would bring the total lease rate of the property to 100% leased."
Located near Interstate 5 and Highway 78 in the reliable San Diego market, which further increases its accessibility, the asset is situated in an ideal infill location, according to Richards. Although industrial investment is experiencing some uncertainty nationwide, the San Diego market is remaining durable as leasing activity has been stable across quarters. In addition, total vacancy has been forecasted down at 2.2% as of Q3 2022.
"Cash flow to industrial properties is strong, which is especially significant in the current tight capital markets environment," notes Jay Boyle, Executive Vice President of Stos Partners. "From the location to the basis, this industrial building is an irreplaceable product type and exactly the kind of asset we want in our portfolio."
In alignment with the firm's strategy to create value across its properties, Stos Partners will be completing standard roofing, parking lot, and paint renovations at the building.
The unique industrial asset, originally constructed in 1982, includes eight exterior docks and three ground-level doors for freight access.
"From the building's 18'-22' clear heights to its uniquely divided sections for office space, the property is one-of-a-kind and possesses a high level of functionality," explains Richards.
With approximately 10,000 square feet of office space buildout, 11% of the total building square footage comprises dedicated areas including private business operations space, sound engineer testing space, a mechanics tool shop, and a racked storage area.
At a massive 86,690 square feet, the building also features sufficient power as it is powered through a 2000A/277 480V 3-Phase system, according to Richards. The property also includes 200 parking spaces.
The off-market deal was sourced through Barry Hendler at Lee & Associates, who represented the buyer and seller, and the asset was acquired from Sound Image Incorporated.
The property is located at 2425 Auto Park Way in Escondido, California.
An 82,500 Square-Foot Industrial Asset Sale in Phoenix, Arizona
An 82,500 Square-Foot Industrial Asset Sale in Phoenix, Arizona Stos Partners also closed the $14.85 million sale of an 82,500 square-foot industrial warehouse featuring cold storage in the Southwest Airport submarket of Phoenix, Arizona.
Originally acquired in an off-market joint venture for $11.1 million, the property was sold to an institutional buyer after a year and a half from purchase, explains CJ Stos.
"Our standard business plan for acquisitions includes holding the asset for multiple years while completing value-add upgrades prior to selling," shares Stos. "However, we received an offer for this property we simply couldn't refuse."
Demand for facilities including cold storage remains high, as the COVID-19 pandemic increased the need for these spaces, adds Boyle. "With so many investors seeking this type of asset, finding a buyer so soon is unsurprising."
The deal was sold by Phil Haenel and Will Strong of Cushman & Wakefield, and David Wilson and Carter Wilson of Daum Commercial, who represented Stos Partners in the sale.
The property is located at 2434 South 10th Street in Phoenix, Arizona.
"Multifamily has established itself as one of the hardiest CRE asset classes," says Sean Giffin, Vice President of Multifamily Acquisitions of Stos Partners. "We continue to expand our multifamily investment portfolio as we look to broaden our footprint across multiple sectors."
Throughout 2022, Stos Partners has also acquired three multifamily properties in San Diego, California, totaling 46 units for a total consideration of $15.43 million.
The firm partnered with Apartment Worth on all three multifamily deals.
"Although we are experts in the industrial asset class, we see the opportunity to expand across sectors," explains Stos. "In accomplishing this expansion, we have identified markets such as San Diego and even outside of Southern California, where the multifamily sector is experiencing notable growth. The San Diego multifamily market is seeing heightened performance as the vacancy rate decreased by 40 basis points in Q3 2022, down to 3.3%."
In alignment with Stos' investment strategy, the company plans to reposition and operate the properties to deliver long-term value, according to Giffin. "By acquiring properties and optimizing their value through thoughtful improvements, Stos Partners can make a significant presence in the multifamily sector."
About Stos Partners
Stos Partners is a privately held commercial real estate investment and management firm that invests in real estate directly and in partnership with high net worth and institutional investors. With a track record spanning over $1.6 billion in transactions to date, the firm targets the most competitive risk-adjusted returns in the marketplace through value-add acquisitions and strategic repositioning of industrial and multifamily assets of both institutional and small-to-mid-cap commercial properties.
Headquartered in San Diego, California with an office in Orange County, California and Laredo, Texas, Stos Partners' local expertise and longstanding relationships translate into the ability to source, fund and close transactions quickly and profitably.
Article source: The Registry