https://stospartners.com/wp-content/uploads/2023/01/71-02713-Phoenix-Acquisition-.jpg
2000
1125
Stos Partners
Stos Partners
https://stospartners.com/wp-content/uploads/2023/01/71-02713-Phoenix-Acquisition-.jpg
STOS PARTNERS CONTINUES PHOENIX, ARIZONA PORTFOLIO EXPANSION WITH ACQUISITION OF 94,186-SF FREE-STANDING INDUSTRIAL ASSET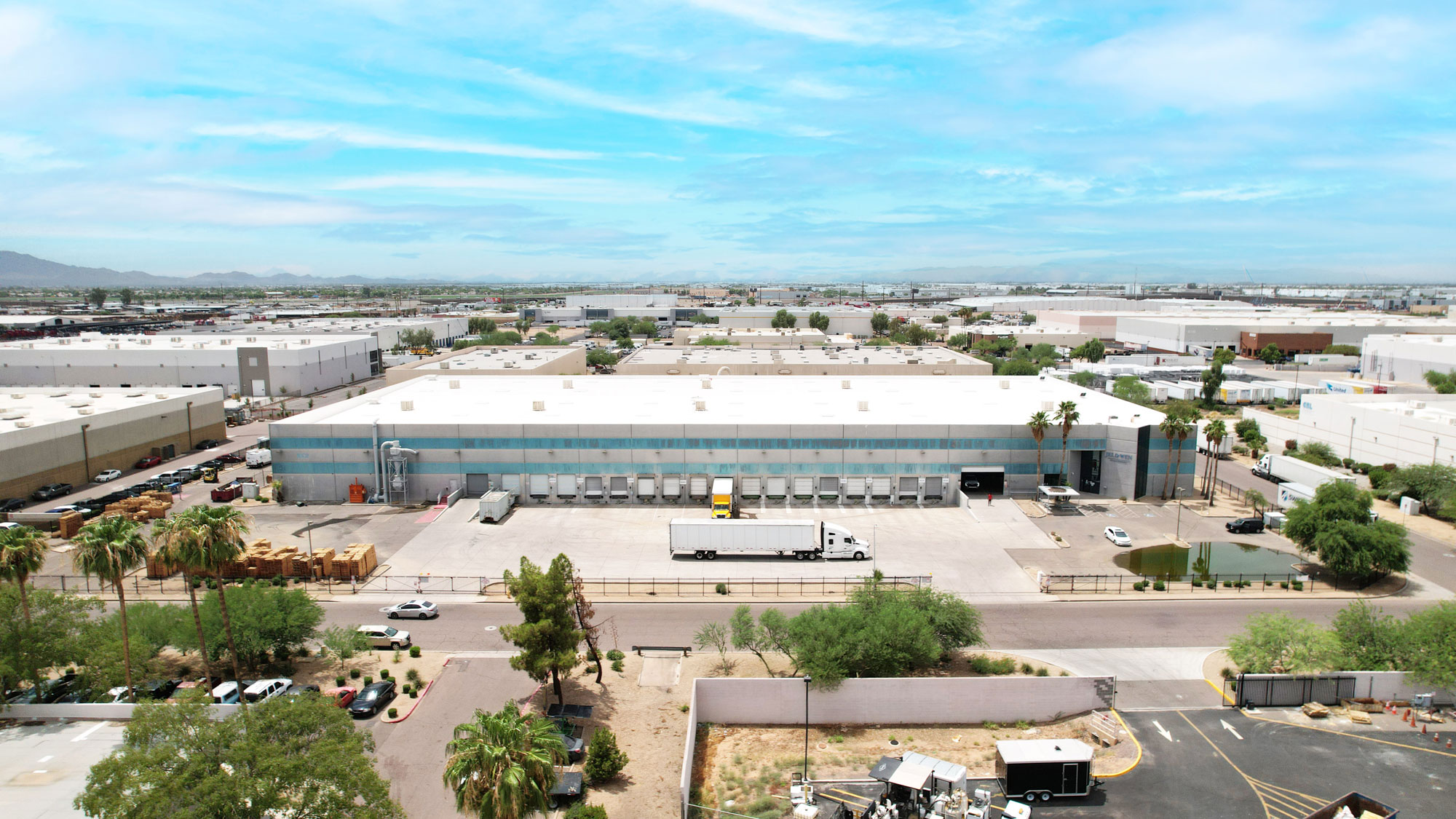 The transaction represents the company's fourth Phoenix deal in 2022 as Stos furthers its presence in the robust market. 
Phoenix, Ariz., (January 18, 2023) – Stos Partners, one of the most active commercial real estate investment and management firms in Southern California, announces the acquisition of a 94,186 square-foot freestanding industrial building in Phoenix, Arizona. The $10.9 million transaction, which closed at the end of 2022, represents Stos' fourth deal in Phoenix last year as the firm furthers its presence in the market.
"Our company continues to seek industrial acquisition opportunities in the Phoenix market as we have identified its tremendous potential, which led to our repeated investment in the region during 2022," says CJ Stos, Principal of Stos Partners. "With year-over-year unemployment decreasing from 4.1% to 2.8% in Q3 2022 and the number of households rising by 2.6% to 1.9 million during that time, according to Cushman & Wakefield, Phoenix's economy is showing signs of ongoing strength and stability."
The Phoenix industrial market is also exhibiting positive fundamentals, with three of the four product types experiencing positive absorption and the construction pipeline remaining at its highest levels in the region's history, nearly leading the nation. Asking rents are rising, with a 12-month forecast of continued increases, which bodes well for industrial owners, notes Morgan Hill, Vice President of Acquisitions for Stos Partners.
"As an industry leader focused primarily on industrial acquisitions, Stos has become adept at identifying markets positioned for future growth," says Hill. "Our firm sees many positive performance indicators in Phoenix, which has fueled our expertise in this market and drives our interest in additional acquisitions in the region."
Built in 1992, the subject property features 83,889 square feet of warehouse and distribution space and approximately 7,000 square feet of office space. Situated on 4.20 acres in the Southwest Phoenix submarket, the asset is ideally located within a 20-minute drive of all parts of the Phoenix area.
The building offers 25 feet of warehouse clearance, a brand-new roof, 17 dock-high doors, and two drive-in ground-level doors. Additional amenities include HVAC in the warehouse and an EVAP cooling system throughout the warehouse area, both powered by more than 2,500 amps of 277/440-volt power.
Stos is implementing a variety of upgrades to prepare the space for lease, including parking lot and yard repair and resurfacing; exterior and interior painting, landscape, and window washing; warehouse cleanup including white scrim installation; HVAC repair as needed; dock-door repair and replacement; and speculative office reconstruction and enhancement.
"In addition to utilizing our well-tested capital-improvement program, the building's features, location, and size will be well received by the current strong demand in the Southwest Phoenix market," says Jason Richards, Partner at Stos Partners.
Stos utilized its longstanding relationships with local brokers in the Phoenix metro area to source the property, according to Jay Boyle, Executive Vice President of Stos Partners.
"Our company has a long history of forming strong partnerships with brokers in the markets where we invest and capitalizing on those relationships to identify assets that align well with our business objectives," comments Boyle.
Anna Josephson and Bo Mills of KBC Advisors represented Stos in the transaction. The property was sold by a national window manufacturer and distributor that owned and occupied the now-vacant building.
Phil Haenel, Mike Haenel, and Andy Markham of Cushman & Wakefield are marketing the asset for lease on behalf of Stos.
The property is located at 1002 S. 54th Avenue in Phoenix, Arizona.
About Stos Partners
Stos Partners is a privately held commercial real estate investment and management firm that invests in real estate directly and in partnership with high net worth and institutional investors. With a track record spanning over $1.6 billion in transactions to date, the firm targets the most competitive risk-adjusted returns in the marketplace through value-add acquisitions and strategic repositioning of industrial and multifamily assets of both institutional and small-to-mid-cap commercial properties.
Headquartered in San Diego, California with an office in Orange County, California and Laredo, Texas, Stos Partners' local expertise and longstanding relationships translate into the ability to source, capitalize and close transactions quickly and profitably. More information is available at www.stospartners.com.