https://stospartners.com/wp-content/uploads/2019/08/Screen-Shot-2019-08-07-at-12.22.37-AM.png
616
372
Stos Partners
Stos Partners
https://stospartners.com/wp-content/uploads/2019/08/Screen-Shot-2019-08-07-at-12.22.37-AM.png
rentv.com: Stos Partners and Long Wharf Capital Spend $13.9 Mil on Two Industrial Assets in the San Diego Area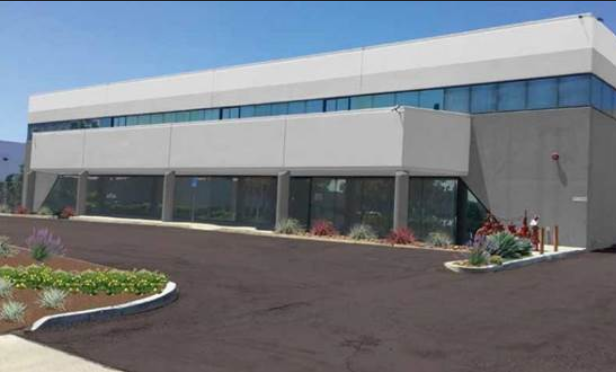 Stos Partners has teamed up with Boston-based Long Wharf Capital in the acquisition of two San Diego-area industrial assets. The transactions consisted of a 70.2k sf property in Carlsbad and a 27.5k sf property in Miramar for a total consideration of $13.9 mil.
In one of the acquisitions, Stos paid $9.7 mil for a 70.2k sf ($138/sf) industrial property located at 6212 Corte Del Abeto in Carlsbad, situated close to Carlsbad's McClellan–Palomar Airport. The building is currently 100% occupied by a go-kart racing tenant with an existing lease in place.
"The property provides a unique combination of secure in-place cash flow with flexible strategies to create future value driven by strong property-level attributes that will make this a highly functional asset for current or other industrial uses in the future," notes Jay Boyle, Executive Vice President at Stos Partners. "The property has the right low-finish mix of office and warehouse space, as well as grade and dock high loading positions – all of which will contribute to its future marketability.
Rusty Williams and Chris Roth of Lee & Associates, along with Tres Reid at CBRE, represented Stos Partners in the off-market deal.
In the other transaction, Stos Partners paid a private investor $4.2 mil for a 27.5k sf ($153/sf), vacant industrial building located in Miramar. The property, which initially been in escrow with another buyer, had been historically challenging to sell based on its previous build-out and need for extensive capital upgrades. It is located at 8330 Arjons Dr.
The property had significant deferred maintenance issues. Planned improvements include a new roof, façade, parking lot upgrades, updated landscape plan and interior renovations. Jason Smithson from NAI represented the seller in the acquisition.
Article source: rentv.com