https://stospartners.com/wp-content/uploads/2018/07/image.jpg
650
327
Stos Partners
Stos Partners
https://stospartners.com/wp-content/uploads/2018/07/image.jpg
Mid-Year Market Update: Scarce Construction Keeps San Diego Industrial Space Tight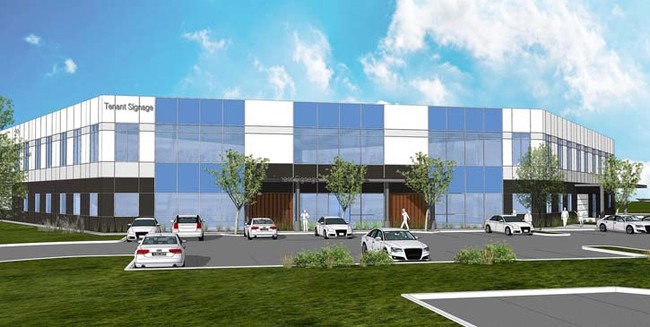 General Atomics recently leased more than 300,000 square feet of newly-built space at Ridgeview Business Park in Poway, as defense contractors remained among the San Diego region's biggest users of industrial space.
Growing demand, from industries ranging from defense and craft beer to e-commerce and logistics, has kept San Diego County's industrial space in tight supply with rents rising through the first half of 2018.
With construction still lagging well behind that demand, and the vacancy rate at 4.7 percent – up slightly from the prior three quarters, though still historically low for the region – observers expect landlord and investor-friendly conditions to continue well into the year's second half and beyond.
However, they're also watching emerging factors such as rising interest rates and the potential fallout from trade tariffs, including those imposed on imported steel, which are already beginning to boost construction costs for some projects.
"The industrial market is extremely compelling nationwide," said CJ Stos, principal in Encinitas-based investment and development firm Stos Partners, which made approximately $100 million in mostly industrial property deals during the first half. "And it is especially strong in San Diego County for three reasons: economic strength; limited supply; and institutional appetite."
Preliminary data from CoStar Market Analytics shows that the San Diego region had an active first half of 2018, with 194 industrial property deals totaling $638.1 million. That dollar volume was up from $508.7 million generated from 234 deals in the first half of 2017.
Still, this year's first half was somewhat of a let-down from what turned out to be an explosive second half of 2017 for industrial deals. San Diego County saw more than $1.2 billion in industrial properties change hands in 280 transactions in the latter half of 2017, including 150 deals totaling nearly $700 million in the fourth quarter alone.
Brokers note that so far in 2018, the biggest local users of industrial space are still the familiar players such as defense firms, buoyed by historically healthy Pentagon spending in the local region, and craft beer makers, fueled by continued regional and national demand for alternative brews served in neighborhood social settings.
Researchers at brokerage firm JLL noted that San Diego County, home to significant local Navy and Marine Corps operations, has the nation's second-highest concentration of contractor spending by the Defense Department. The biggest local industrial transactions of the second quarter included defense contractor General Atomics' move into more than 300,000 square feet of newly-built, pre-leased space at Ridgeview Business Park in Poway.
Other large defense and aerospace-related deals include General Atomics' recent renewal of 273,000 square feet in Otay Mesa, BAE Systems' renewal of more than 86,000 square feet in southeastern San Diego, and LRAD Corp.'s new lease for nearly 55,000 square feet in Rancho Bernardo.
In the beer business, with roughly 160 licensed brewing facilities and more on the way in San Diego County, JLL pointed to Stone Brewing Co.'s pending expansion into 273,000 square feet of warehouse space in Escondido, with Karl Strauss Brewing Co. progressing with a planned 112,500-square-foot warehouse and distribution facility in Santee.
Halfway through 2018, JLL noted, four out of the region's five key industrial clusters were showing positive net absorption – the result of more space being filled than vacated in the market – a trend led by North County and the I-15 Corridor. East County is the only area trending negative for absorption; though the vacancy rate there, as well as in the filled-up Central San Diego, remains tight at 2 percent – well below that of the overall San Diego region.
Bill Dolan, senior vice president in the San Diego office of brokerage firm CBRE Group, said other big users of local industrial space continue to include providers of e-commerce logistics – as Amazon and others seek to make "last mile" deliveries of goods ordered online – along with medical device and other manufacturers building up border-adjacent distribution operations in places like Otay Mesa.
One pattern he's seeing, that may not have been evident a year or two ago, is a "flight to function." Many industrial users are now seeking out spaces that come pre-built-out with elements required for their business, such as specific dock heights and power requirements, as well as "creative" workplace elements that have long been more often associated with office space rather than industrial properties.
Even if it means paying more in rent, Dolan said it appears that more users are demanding that those elements be in place before they move in; as opposed to past years, when those tenants may have chosen cheaper, more generic spaces that they could later retrofit to their needs.
Looking toward the second half and beyond, Dolan said the biggest macro-factor to watch, even more important than interest rates, is what happens with trade tariffs imposed by the U.S. on foreign steel and potentially other construction materials.
"It's already making a difference in the construction costs of some industrial projects," Dolan said.
CBRE's recent second-quarter report on the San Diego industrial market noted that developers are becoming sensitive to potential oversupply in the current construction cycle, even though overall industrial leasing activity in the latest quarter was 3.5 percent higher than a year ago.
While rents and construction levels are both near post-recession highs, and the level of tenant requirements based on those scouting the market remains above 10 million square feet, the exact functional space to match that demand is scarce. Most of what is currently under construction, CBRE notes, is expected to be delivered by year's end and consists mostly of warehouse space.
CBRE researchers said "little relief is on the horizon" to address an undersupply of other types of needed space, such as light industrial and manufacturing product.
Nevertheless, based on early 2018 conditions, Stos said his investment company generally remains bullish on the local industrial market, where it made several industrial acquisitions, renovations, lease-ups and sell-offs during the past six months.
For instance, Stos Partners, with locally based RAF Pacifica Group, sold for $36.7 million an industrial property in Oceanside, CA, that it had acquired in 2013 for $19.8 million. CoStar research indicates the buyer of that three-building property on Ocean Ranch Boulevard was First Industrial Trust Inc., an institutional investor.
Also, Stos sold a single-tenant industrial building on Bay Marina Drive in National City, now fully leased by Amazon, in a $21 million deal to RREEF Management LLC, another large institutional investor. Stos Partners had paid $12.2 million for that property just 14 months earlier.
Stos said he's seeing continued high tenant demand from major publicly traded companies in the manufacturing and distribution sectors, especially among users in industries such as defense, home-building and technology.
Nevertheless, he said he's watching closely what happens with interest rates in the second half of 2018, as any rate increases could impact capitalization rates and property values. His company will also be watching for global impacts from trends including rising trade tariffs, which could impact space demand across multiple industries.
In the local region, Stos said his company remains focused primarily on high-demand submarkets like central San Diego, where there is little to no new development.
"We are acquiring product rapidly, however we remain exceptionally selective in order to ensure we are buying only assets that are poised for strong long-term value," Stos said.
Article source: costar.com