https://stospartners.com/wp-content/uploads/2018/07/Screen-Shot-2018-07-16-at-10.20.11-PM.png
616
372
Stos Partners
Stos Partners
https://stospartners.com/wp-content/uploads/2018/07/Screen-Shot-2018-07-16-at-10.20.11-PM.png
Industrial Investment Demand Surges In First Half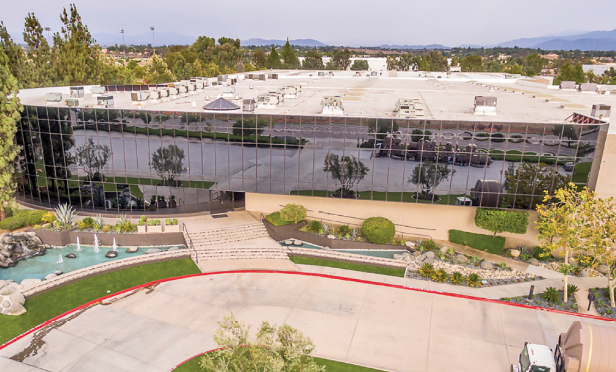 Industrial investment demand is surging this year and investors are rushing to pick up deals when they do come to market. Stos Partners has completed $100 million in industrial transactions this year, GlobeSt.com has learned exclusively, and they say that the strong economy, expanding industrial users and pent-up investment demand is causing the rapidly growing market. We sat down with CJ Stos, a principal of Stos Partners, and Jason Richards, a partner at Stos Partners, to talk about the investment activity in the market this year, where investors are finding opportunities and where the market is heading.
GlobeSt.com: What is the primary driver behind heightened industrial property demand in the San Diego market this year?
CJ Stos: The ongoing strengthening of the economy continues to be one of the primary drivers behind today's strong industrial activity. As companies continue to thrive, their facility needs grow as well, resulting in expansion into additional industrial product in the region. With limited supply here already, this further depletes the industrial inventory and puts upward pressure on rates.
Jason Richards: Further, there is tremendous pent-up demand for industrial product among investors. Industrial as an asset class has proven itself a strong and lower-risk alternative to many other property types. From large institutions that are seeking to meet a certain allocation to owner-users who want to own in this thriving market, there is immense competition for industrial properties, which leads to rapid transactions when a property becomes available.
GlobeSt.com: How do these recent transactions reflect current trends in the market?
Stos: Our recent transactions reflect the pent-up market demand for well-located, well-positioned industrial product. Even during escrow, there is consistently additional activity from other buyers who remain interested in purchasing. In addition, our consistent ability to secure long-term leases with high-level national tenants during escrow reflects the continued strengthening of the economy and health of industrial users.
Richards: These transactions also reflect how prepared buyers must be in order to capture deal flow in the current market. With investor appetite at a record high, buyers that are well capitalized and can move quickly with certainty of close are the ones who are able to make deals right now. We are fortunate to have that ability.
GlobeSt.com: Where are investors finding the most value in San Diego right now?
Richards: Investors with their finger on the pulse of the market are finding the most value in well-located industrial product that has not yet fully realized its potential. By tracking rental rate growth and pricing, we can identify product that remains below-market and is poised for value creation.
Stos: It's also essential to track deals on an ongoing basis and stay close to our network of excellent local brokers. Another place we find value is when a seller must sell for one reason or another, and there is an opportunity to buy at a price where value creation is more possible.
GlobeSt.com: What do you see ahead? How will Stos Partners be shifting or changing its strategy to accommodate current and upcoming market trends?
Stos: We anticipate continued rapidity in the industrial market in the months ahead. Our goal is to continue to transact as frequently as we have been, while remaining mindful of where we are in the market cycle. This means we will remain selective in our acquisitions and will continue to focus on basis-driven value investment opportunities.
Article source: GlobeSt.com