https://stospartners.com/wp-content/uploads/2016/01/CJ-Stos_600w.jpg
600
399
Stos Partners
Stos Partners
https://stospartners.com/wp-content/uploads/2016/01/CJ-Stos_600w.jpg
WHY MORE PROFESSIONALS ARE MIGRATING TO THE COAST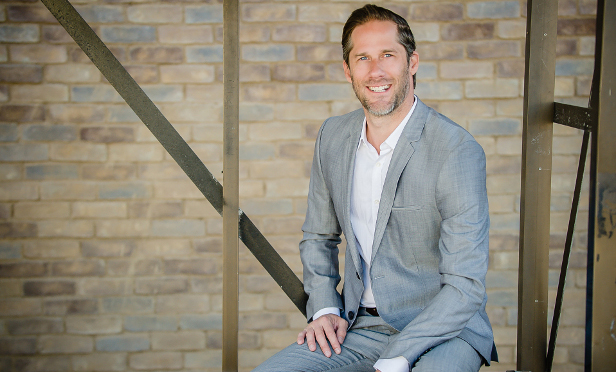 ---
CARLSBAD, CA—The desire for a healthy, quality lifestyle is now going beyond where one lives and extending to one's work environment, Stos Partners principal CJ Stos tells GlobeSt.com. The firm recently acquired a 22,000-square-foot mixed-use property comprising retail, restaurant, creative-office and residential space in the heart of Carlsbad Village here. The property, which is 90% leased, is occupied by award-winning local restaurant and wine bar PAON, as well as a variety of retail and office tenants. Stos believes that this market, which is right at the coast, is becoming increasingly attractive to professionals and also believes that migration to the coastal regions of San Diego submarkets will increase over the long term. We spoke exclusively with him about this trend and where he sees it heading.
GlobeSt.com: Why are professionals migrating to the coastal areas of San Diego for office space?
Stos: The simple answer is a healthy, quality lifestyle. People want to live and work in a healthy environment full of clean air where they can walk to the beach, the gym, yoga or a movie and where they have a variety of options for dinner and socializing. The coastal areas of San Diego offer all of this. Further, many of today's professionals want to get away from inland areas, where they have large landscapes to maintain and no amenities within walking distance. Many residential realtors confirm that people of all ages are actively downsizing and moving into more urban, coastal areas. This is a trend that has been evident among the Millennial generation for some time. Today, Baby Boomers and Generation X are demonstrating the same desires.
Personally, I understand the desire to live and work along the coast. Stos Partners is headquartered in downtown Encinitas, CA. This location offers our team a healthy, coastal lifestyle in walking distance to a host of amenities, and has proven beneficial in attracting top talent.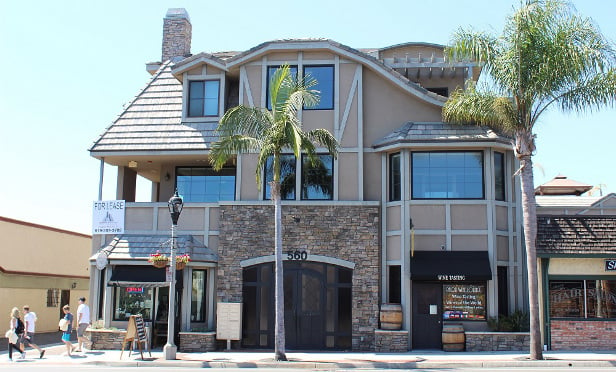 ---
GlobeSt.com: How does this pencil for most businesses since the coast is typically so expensive?  
Stos: Coastal office locations can be challenging when it comes to affordability. This is especially true for large companies with many employees because coastal office rents are always at a premium. The cost to lease office space near the beach is often 50% to 100% more than similar space a few miles inland.
For example, an office user could rent a space in Encinitas just east of the I-5 freeway for approximately $2.50 to $3.00 per square foot, depending on the building. By contrast, our firm owns an office property in Downtown Encinitas, and we recently leased space in that building to a tenant for nearly $5.00 per-square-foot. In spite of that premium price, there were multiple tenants actively competing for our space.
The same is true for buyers of coastal office properties. Coastal properties near the ocean in strong downtown submarkets can command pricing that is two to three times more per-square-foot then a similar building located a few miles outside the walkable downtown zone. As office buyers look further inland, the spread can expand well beyond that.
Regardless of pricing pressures, the fact is, coastal locations offer an unrivaled lifestyle and ability to attract talent. As an employer, it's hard to put a price on those benefits.
GlobeSt.com: What are owners/developers doing to make this space more affordable?  
Stos: There is not much that can be done to boost affordability in coastal properties. Rents and values continue to increase, coinciding with rising construction costs and premium purchase prices for these assets. As a result, landlords must continue to push rents higher.
For example, our firm owns four buildings along the coast in Encinitas and recently acquired an additional mixed-use property in Carlsbad Village. We are actively seeking additional assets to acquire in coastal San Diego because we recognize the inherent value in the location of these assets. As experienced owners of coastal properties, we will enjoy long-term tenant demand, coupled with the ongoing ability to drive rents.
GlobeSt.com: What development trends are underway in coastal San Diego office properties?
Stos: There are two primary development trends underway in this market: rising costs and increased demand for sustainable features. Development costs continue to increase based on rising labor costs, materials and third-party consultant fees. In addition, increased fees from governmental agencies continue to put pressure on developers.
With regard to sustainability, many developers are incorporating green features that save energy and benefit the planet, a strategy that saves occupancy costs and appeals to office users. For example, our firm developed an office property in downtown Encinitas and added La Cantina sliding doors on both sides of the building to allow ocean breezes to cool the office. This strategy cuts costs and energy usage by reducing air-conditioning use. In addition, our firm, like many other developers, incorporates drought-tolerant landscape features to minimize water usage in properties.
These features are often major selling points for potential tenants who want to work along the coast.  Many coastal office tenants are in industries such as action sports, yoga, or health and recognize the value in paying more to work in sustainable/low-impact space along the coast.
GlobeSt.com: What else should our readers know about investing in San Diego's coastal office markets? 
Stos: Despite market cycles, I believe that coastal investments, especially those within walking distance to amenities and the beach, offer minimal downside. My perspective on this has been shaped from past experience. For example, we bought a quality property in Solana Beach at the top of the market in December 2007. While many investors who bought at the top of the market struggled, after an investment into this particular property, we were able to push rents more than 200% higher than the original seller was achieving. Despite the major slowdown in the market, I believe we could have sold that property at any point in the market for a healthy gain. The property had the amenities I look for, including great visibility, a corner location, and walkability to a variety of amenities, including the ocean, public transport and restaurants, among others.
Investments in well-located coastal properties will continue to offer extremely strong long term returns.  Currently, downtown areas (west of the 5 Freeway) such as La Jolla, Del Mar and Solana Beach offer long term growth. In addition, I believe savvy investors willing to take a little more risk and invest in blighted areas or areas that are more up-and-coming will find many of the best opportunities to create value and wealth. We are big believers in specific coastal areas in Encinitas, Carlsbad, and Oceanside.