https://stospartners.com/wp-content/uploads/2021/09/unnamed-7.png
622
389
Stos Partners
Stos Partners
https://stospartners.com/wp-content/uploads/2021/09/unnamed-7.png
STOS PARTNERS EXPANDS TRACK RECORD WITH ANOTHER PHOENIX ACQUISITON
Stos Partners deepens investment in Phoenix Metro with acquisition of 82,500 square-foot industrial and cold storage asset.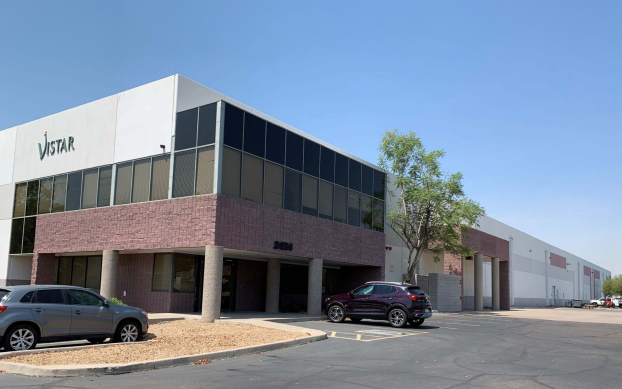 Stos Partners, one of the most active commercial real estate investment and management firms in Southern California, has expanded its presence in the Phoenix Metro area with the acquisition of an 82,500 square foot industrial warehouse building featuring cold storage.
The property was acquired off market in a joint venture with a family office for $11.1 million. The asset, which provides cold storage use, is well positioned to capitalize on future tenant demand with flexible space to meet evolving market needs.
The property is located at 2434 South 10th Street in Phoenix, Arizona. David Wilson at DAUM Commercial Real Estate Services represented both the buyer and seller.
About Stos Partners
Stos Partners is a privately held commercial real estate investment and management firm that invests in real estate directly and in partnership with high net worth and institutional investors. With a track record spanning over one billion in transactions to date, the firm targets the most competitive risk-adjusted returns in the marketplace through opportunistic acquisitions, strategic redevelopment, and ground-up development of both institutional and small-to-mid-cap commercial properties.
Headquartered in San Diego, California with an office in Orange County, California and Laredo, Texas, Stos Partners' local expertise and longstanding relationships translate into the ability to source, capitalize and close transactions quickly and profitably. More information is available at www.stospartners.com.