https://stospartners.com/wp-content/uploads/2021/08/159SanAntonio-2-scaled.jpg
2560
1427
Stos Partners
Stos Partners
https://stospartners.com/wp-content/uploads/2021/08/159SanAntonio-2-scaled.jpg
Stos Partners Doubles Investment in One Year on Pomona Warehouse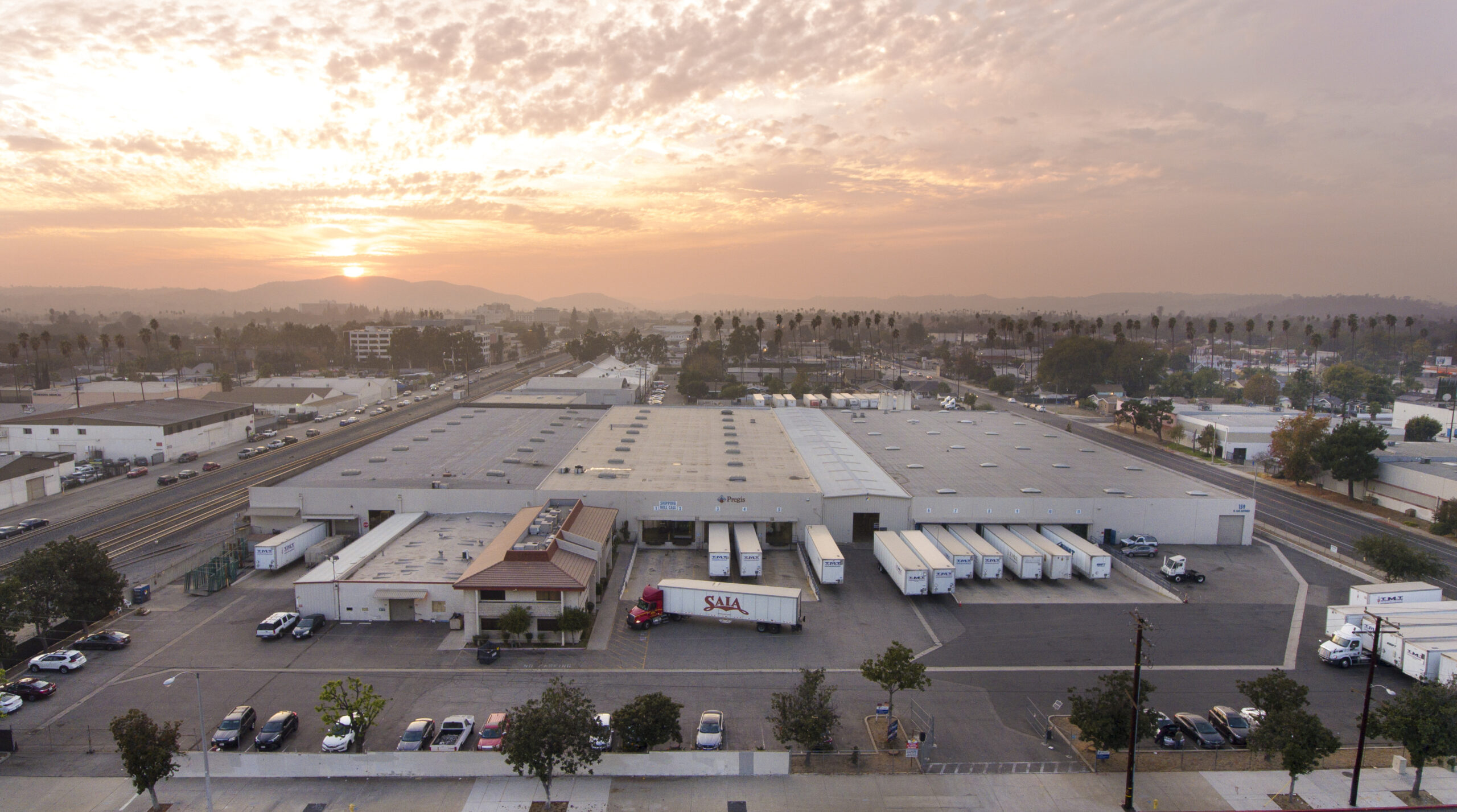 Tanner Jansen, Vice President of Acquisitions at Stos Partners, said the asset offers the buyer immediate cash flow and "long-term value creation opportunities" over the next several years.
By Isabel Sami – Staff Reporter, L.A. Business First | Sep 26, 2022
Stos Partners has sold a Pomona industrial building for $46 million, more than double what the company paid for it just a year ago.
Stos sold the Class A, 182,000-square-foot building, located in California's San Gabriel Valley, to Denver-based EverWest Advisors, an institutional real estate investment management firm.
The building, located on an 8.5-acre property, is 100% occupied by Pregis, an Illinois-based manufacturer and distributor of packaging and protective products. It's located at 159 N. San Antonio Ave. in Pomona.
Stos acquired the warehouse in July 2021 for $22 million.
"As a highly active buyer in Southern California, our firm leveraged its close relationships with local brokers to acquire this asset in 2021," CJ Stos, principal at Stos Partners, said. "Upon a successful year of ownership, we were able to capitalize on the strong market demand for industrial space in Los Angeles County and secure a premium sale price for this property."
Cushman & Wakefield Vice Chairman Bryce Aberg, Executive Vice Chairmen Jeff Chiate and Jeff Cole, and Associates Mike Adey and Zach Harman advised Stos in the dispositional sale.
Built in 1950 and renovated more than 20 years later, the San Gabriel Valley asset features 7,200 square feet of office space within the distribution facility, with 18 dock- and 12 grade-level doors and a fenced yard. The property offers access to nearby shipping ports and airports necessary for distribution processes.
"This was an attractive investment opportunity to acquire a fully leased industrial property with a quality tenant providing stable cash flow," Cole said. "Furthermore, the ample 8.5-acre site is also rail served and provides easy freeway access also making it a great prospect for either renovation or redevelopment."
In June, Stos acquired two industrial properties totaling more than 41,000 square feet in the La Mirada and San Fernando submarkets of Los Angeles for more than $12 million, following its acquisition of a 35,000-square-foot industrial property in the South Bay submarket for $8.4 million in February.
In 2021, Stos reported more than $330 million in transactions on commercial properties in Southern California, Arizona and the Midwest.
Since buying the Pomona property in 2021, demand for well-situated industrial space in the market has climbed significantly, with warehouse properties' sales prices rising 63% in Q2 compared to the previous quarter, according to Cushman & Wakefield. In the thriving industrial market, Stos Partners took advantage of the limited availability of space to seek out a buyer.
Tanner Jansen, vice president of acquisitions at Stos Partners, said the asset offers the buyer immediate cash flow and "long-term value creation opportunities" over the next several years.
"The fact that there is a continuing occupier at this property demonstrates the strong demand for prime industrial space by users in the area," said Jason Richards, partner at Stos Partners. "Tenants have been quick to renew leases and secure their spot in the tight Los Angeles market, making this asset especially desirable for investors."
According to Cushman & Wakefield's latest Q2 2022 industrial market report, the San Gabriel Valley industrial market's vacancy fell below 1%, the second lowest in the U.S., while accounting for the majority of industrial leasing activity in Greater Los Angeles, excluding the Inland Empire, in the second quarter with 25% of the market total.
Article source: LA Business First