https://stospartners.com/wp-content/uploads/2022/03/Solita-Pic.jpg
900
685
Stos Partners
Stos Partners
https://stospartners.com/wp-content/uploads/2022/03/Solita-Pic.jpg
STOS PARTNERS AND APARTMENT WORTH EXPANDS MULTIFAMILY FOOTPRINT WITH ACQUISITION OF RARE 'TEN-PLEX' COMMUNITY IN SAN DIEGO SUBMARKET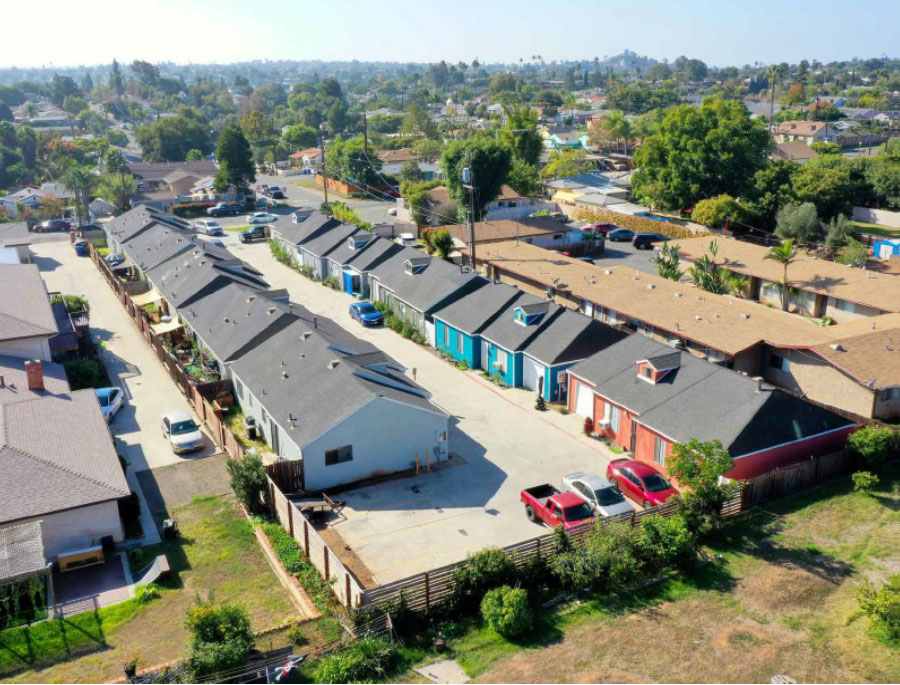 This marks the firm's fourth multifamily acquisition, laying the groundwork for further strategic expansion into western markets.
SAN DIEGO, Calif., (March 28, 2022) – Stos Partners, one of the most active commercial real estate investment and management firms in Southern California, in partnership with Apartment Worth and a high net worth family office, has acquired a 9,500 square-foot 'ten-plex' multifamily community in the Rolando Village submarket of San Diego, California.
This is the firm's fourth multifamily acquisition since entering the sector, with this initial portfolio serving as a strong foundation for future investments in the sector, according to CJ Stos, President at Stos Partners.
"We believe we will continue to see robust economic growth in San Diego, which, coupled with the housing shortage and looming stagflation, will lead to increased value for renovated existing multifamily communities," explains Stos, who notes that the San Diego multifamily market saw average vacancy rates sitting at just 2.2% at the end of 2021, a sharp decline from the past two years. "This acquisition is aligned with our proven strategy to purchase properties with value-add opportunities located within in-demand Southern California submarkets that pose a strong potential for upside, and we plan to expand this business plan into other Western markets, such as Phoenix, in the coming months."
According to Sean Giffin, Vice President of Multifamily Acquisitions at Stos Partners, Rolando Village is a submarket demonstrating solid growth and an attractive quality of life.
"Rolando Village is known for its quaint, suburban feel, offering a peaceful respite from the hustle-and-bustle of downtown, while still offering convenient access to San Diego's urban amenities," says Giffin. "Through completing strategic value-add upgrades to the interiors of the unique cottages, we plan to further enhance the appeal of the community and bring rents up to market."
The 10 units within the property consist of three bedroom and two bath stand-alone cottages, which are rare for the submarket. The garden style dwellings are freestanding with no common walls, adding a layer of luxury and privacy for the tenants and prospective tenants. Additionally, each unit boasts its own private patio.
In addition to being located in the booming San Diego rental market, the property is situated within a 10-minute drive of San Diego State University, along with easy access to major freeways, such as Interstates 8, 125, and 94 freeways and a variety of shopping centers.
The property, which is located at 6752 Solita Avenue in San Diego, California, was acquired for $4.26 million with financing arranged through C3 Bank.
Peter Scepanovic and Corey McHenry from Colliers International represented Stos Partners as the buyer in the transaction.
About Stos Partners
Stos Partners is a privately held commercial real estate investment and management firm that invests in real estate directly and in partnership with high net worth and institutional investors. With a track record spanning approximately $1.4 billion in transactions to date, the firm targets the most competitive risk-adjusted returns in the marketplace through opportunistic acquisitions, strategic redevelopment and ground-up development of both institutional and small-to-mid-cap commercial properties.
Headquartered in San Diego, California with an office in Orange County, California and Laredo, Texas, Stos Partners' local expertise and longstanding relationships translate into the ability to source, fund and close transactions quickly and profitably. More information is available at www.stospartners.com.