https://stospartners.com/wp-content/uploads/2017/01/71-036-Escondido.jpg
1128
600
Stos Partners
Stos Partners
https://stospartners.com/wp-content/uploads/2017/01/71-036-Escondido.jpg
STOS Partners Acquires Two San Diego Properties
San Diego, CA — Stos Partners, a privately held commercial real estate investment and management firm, has acquired two properties in San Diego, including a two-tenant industrial building in Escondido, and a two-tenant retail property in the heart of Downtown Oceanside.
"The San Diego commercial real estate market continues to tighten and there is tremendous investor interest in both of these submarkets," says CJ Stos, Principal of Stos Partners. "Each of these transactions demonstrates our overarching investment strategy, which is to acquire quality product in irreplaceable locations, then hold those assets for the long term in order to generate strong cash flow and returns over time."
Stos Partners' recent acquisitions include:
Acquisition #1: Stos Acquires Escondido Industrial Building; Brings Asset To 100% Occupancy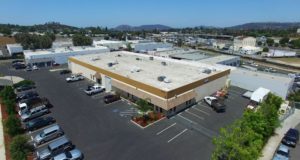 Stos Partners acquired a 20,000 square-foot industrial property located at 2250 Micro in Escondido for $124 per-square-foot from a private group of investors.
The building was 50-percent leased to an electrical contracting company. During escrow, Stos Partners was able to secure a long-term lease with a Fortune 500 company, concluding that company's exhaustive search for the perfect long term location in North San Diego and bringing the property to full occupancy.
"This transaction is a great value opportunity for our firm," says Stos. "The asset was recently renovated by the seller, offers freeway visibility, grade level and dock high loading, as well as fenced-in outside storage – industrial amenities that are rare in this market. We recognized the opportunity to secure a strong tenant from the start and were able to execute on that strategy before the transaction closed."
This activity is becoming a trend for Stos Partners. The firm acquired a vacant 91,541 square-foot industrial facility in San Diego's National City submarket in Q4 of 2016 and secured a full-building lease with a credit tenant during escrow.
"There is a lack of availability in the 100,000 square-foot size range, making functional, well-located industrial buildings even more attractive," says Stos. "We believe this trend will continue in the short term, and that owners and operators of quality real estate will benefit from this activity."
Tucker Hohenstein and Mike Erwin, Executive Vice Presidents at Colliers International, represented Stos Partners as the buyer in this transaction and 2250 Micro LLC as the seller.
Acquisition #2: Stos Snaps Up Rare Retail In Downtown Oceanside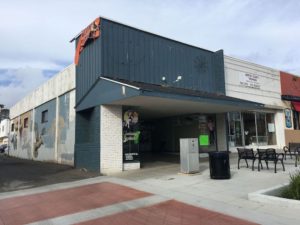 Stos Partners acquired a two-tenant retail property on Mission Avenue in Oceanside for $1.37 million from a private owner.
"Opportunities like this are becoming harder to come by," says Jason Richards, a Partner at Stos Partners. "There has been a revitalization underway along Mission Avenue for some time in addition to the greater Oceanside downtown area. The City of Oceanside has completed capital improvements including new landscaping, new sidewalks, and the expansion and renovation of the Oceanside Transit Center. Additional new projects including a new downtown hotel are also underway."
Richards explains that this activity is driving demand from new retailers, breweries, restaurants, and shops, including concepts that are new to the downtown Oceanside area.
"This is our opportunity to own real estate in the epicenter of this activity, and we recognize the potential in owning this asset long term," he says.
Stos Partners will invest in significant capital upgrades to the building, with plans to create a contemporary space featuring exposed bow truss ceilings with skylights, exposed beams, concrete floors, and other creative elements.
"We have experience in successfully transforming properties in order to maximize their true value. We plan to do the same with this property," says Richards.
Stos Partners will market the property as retail and/or office space, and anticipates high demand from potential tenants.
"This is a perfect location for a restaurant or bar or a creative company looking for modern office space," says Richards.
The retail property also includes significant parking, which is unique in this downtown area.
Peter Curry, a Managing Director with Cushman & Wakefield, represented both the buyer and seller in this transaction. The property is located at 610-612 Mission Avenue in Oceanside, California.
Headquartered in San Diego with an office in Orange County, Stos Partners is a privately held commercial real estate investment and management firm that acquires, owns, operates and develops opportunistic commercial properties with a focus on value-add industrial and office investments.
Led by a Principal with a track record of being the most active buyer of commercial real estate between 2009 – 2015 in San Diego, the firm partners with high net worth private capital and institutional investors to identify and invest in assets that are poised for strong future growth.
Stos Partners delivers deep local expertise and longstanding relationships that translate to a unique ability to source deals quickly and profitably.
Article source: Blau Journal