https://stospartners.com/wp-content/uploads/2020/06/71-057-42301-Zevo-Drive-1.jpg
484
332
Stos Partners
Stos Partners
https://stospartners.com/wp-content/uploads/2020/06/71-057-42301-Zevo-Drive-1.jpg
STOS PARTNERS ACQUIRES 228,912 SQUARE-FOOT INDUSTRIAL ASSET FOR NEARLY $30 MILLION IN TEMECULA, CALIFORNIA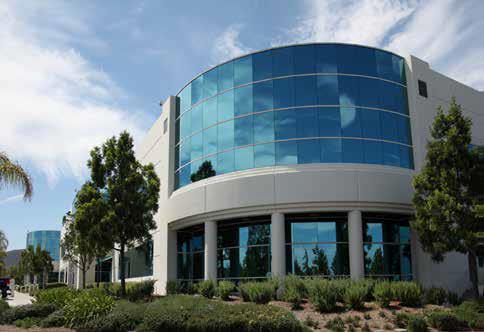 Property is occupied by publicly-traded, global healthcare leader that will manufacture quick COVID-19 tests onsite at the facility
TEMECULA, Calif., (April 29, 2020) – Stos Partners, a privately held commercial real estate investment and management firm, has acquired a 228,912 square-foot industrial asset in Temecula, California for $28.9 million in an off-market transaction.
"This was an opportunity to acquire a well-located, off-market, institutional-quality asset in a submarket that is positioned for long-term growth," says CJ Stos, Principal of Stos Partners. "Temecula has undergone rapid expansion over the last several years as companies continue to relocate from other Southern California markets, driving strong demand to the property."
Stos explains that the firm's ability to quickly identify and source this deal in the current market landscape speaks to the strength of its deep relationships, as well as its strong track record and reputation in the industry.
"We are one of the most active buyers of industrial product in Southern California," he says. "We are extremely well-capitalized, have a deep understanding of the local market and can move quickly to get deals done."
The property is currently 100-percent occupied. A global, publicly-traded healthcare leader occupies the majority of the building and plans to utilize the facility as part of its distribution network for quick COVID-19 tests.
"This is a strategic addition to our growing portfolio with a strong in-place credit tenant," says Jason Richards, a Partner at Stos Partners. "The healthcare industry is one that is rarely impacted by market fluctuations as there is always demand for healthcare services and products, especially now. An existing long-term lease strategically positions the asset for stable in-place cash flow and upside potential over the next several years."
The property is located at 42301 Zevo Drive in Temecula, California. Scott Stewart of Lee & Associates represented Stos Partners as the buyer in the acquisition. Alisa Lovas of Lee & Associates represented the seller, a private investor.
About Stos Partners
Stos Partners is a privately held commercial real estate investment and management firm that invests in real estate directly and in partnership with high net worth and institutional investors. With a track record spanning over one-half billion in investments to date, the firm targets the most competitive risk-adjusted returns in the marketplace through opportunistic acquisitions, strategic redevelopment and ground-up development of both institutional and small-to-mid-cap commercial properties.
Headquartered in San Diego, California with an office in Orange County, California and Laredo, Texas, Stos Partners' local expertise and longstanding relationships translate into the ability to source, fund and close transactions quickly and profitably.
Contact:
Lisa James / Lexi Astfalk
Brower Group
(949) 955-7940
ljames@brower-group.com