https://stospartners.com/wp-content/uploads/2020/06/71-056-505-S-Pacific-Street-2.jpg
1673
882
Stos Partners
Stos Partners
https://stospartners.com/wp-content/uploads/2020/06/71-056-505-S-Pacific-Street-2.jpg
STOS PARTNERS ACQUIRES 113,500 SQUARE-FOOT INDUSTRIAL AND COLD STORAGE ASSET IN SAN MARCOS, CALIFORNIA FOR $18.9 MILLION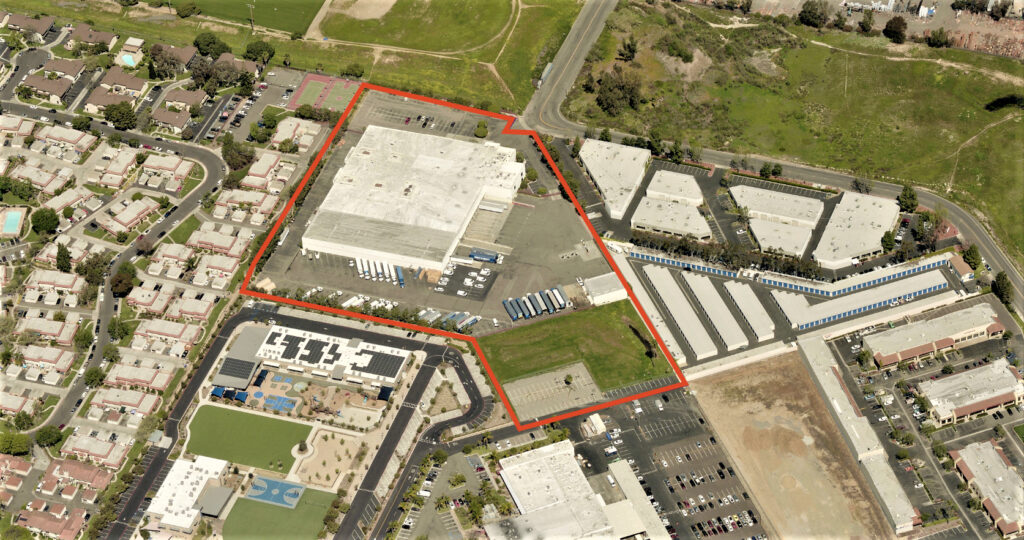 This is the firm's third cold storage acquisition in the last 12 months
The firm plans to reposition the property to attract last mile distribution tenants
SAN MARCOS, Calif., (April 20, 2020) – Stos Partners, a privately held commercial real estate investment and management firm has acquired an 113,500 square-foot industrial and cold storage asset in the San Marcos submarket of San Diego, California in an off-market transaction. The property was acquired from a private investor for $18.9 million.
"This was a rare opportunity to acquire an institutional-quality industrial and cold storage property with strong value potential in a logistics epicenter for Southern California," says CJ Stos, Principal of Stos Partners. "San Marcos is strategically positioned with easy access to north and south San Diego, as well as the rest of the Inland Empire."
Stos Partners will implement a series of renovations and capital improvements to the property, which is currently vacant, to strategically position the asset to attract a variety of last mile distribution tenants.
"Over the last several years, there has been a rapid increase in the need for last mile distribution facilities near urban centers in order to increase delivery times," explains Stos. "This demand has become even more evident in the current environment, which will drive long-term demand for the property over time. In fact, this is our third cold storage acquisition in the last 12 months and one of the reasons we moved very quickly on the deal and came in with an all cash offer."
According to Jason Richards, a Partner at Stos Partners there is a lack of comparable product in the market. The property also features key components that will be attractive to high-quality tenants and contribute to the property's long-term value including 20' to 27' clear heights, 7.19 acres of truck storage, UPS docks, and an onsite maintenance building, in addition to the cold storage component.
"This property has great bones and with the right capital improvements is an excellent addition to our existing portfolio in San Diego," says Richards. "We plan to implement a variety of improvements including upgrades to the landscaping, repaving the parking lot, updating the roof, new paint and addressing deferred maintenance."
Richards adds, "By implementing these upgrades, we will be able to quickly lease the vacant space and bring rents up to market value."
The property is located at 505 S. Pacific Street in San Marcos, California. Bob Willingham of Kidder Matthews represented Stos Partners as the buyer in this acquisition.
About Stos Partners
Stos Partners is a privately held commercial real estate investment and management firm that invests in real estate directly and in partnership with high net worth and institutional investors. With a track record spanning over one-half billion in investments to date, the firm targets the most competitive risk-adjusted returns in the marketplace through opportunistic acquisitions, strategic redevelopment, and ground-up development of both institutional and small-to-mid-cap commercial properties.
Headquartered in San Diego, California with an office in Orange County, California and Laredo, Texas, Stos Partners' local expertise and longstanding relationships translate into the ability to source, fund, and close transactions quickly and profitably.
Contact:
Lisa James / Lexi Astfalk
Brower Group
(949) 955-7940
ljames@brower-group.com