https://stospartners.com/wp-content/uploads/2019/06/1670-1690-Brandywine-Chula-Vista-CA.jpg
460
345
Stos Partners
Stos Partners
https://stospartners.com/wp-content/uploads/2019/06/1670-1690-Brandywine-Chula-Vista-CA.jpg
rentv.com: Stos Partners Collects $33.5 Mil from Two SoCal Dispositions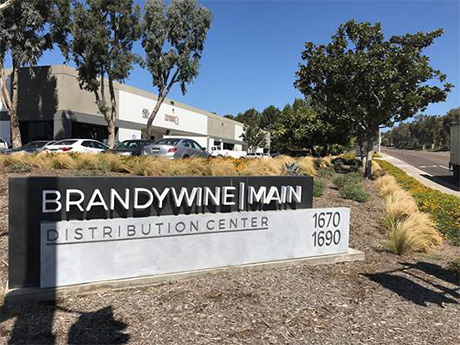 Stos Partners has collected $33.5 mil from the sales of two SoCal assets totaling 221.4k sf of space. The dispositions were for a two-building, 170.8k sf industrial property in Chula Vista and a one-building, 50.6k sf office property in San Dimas.
The transactions achieved value increases of 69% and 81% over approximately two years. Stos Partners acquired the Chula Vista asset in July of 2017 for $13.45 mil, implemented $1 mil in capital improvements, and sold it on May 31, 2019 for $24.4 mil. The firm acquired the San Dimas asset in March of 2017 for $5 mil and sold it on May 14, 2019 for $9.06 mil with minimal improvements.
In the Chula Vista sale, two industrial buildings located at 1670 and 1690 Brandywine and totaling roughly 171k sf were acquired by a large institution for $24.4 mil ($143/sf). The property, which was initially acquired by Stos Partners through an off-market transaction in 2017, underwent an extensive capital improvement campaign during Stos' ownership, including new paint, roofs, landscaping, signage, and parking lots.
"We recognized early on that this asset was located in a path of growth, and thereby had a tremendous amount of unrealized value," notes Jason Richards, Partner at Stos Partners. "Though institutional investors were not buying in this area when we first acquired the asset, we realized that this submarket would soon be palatable to institutions seeking stable, recently improved assets in which to invest."
During its ownership, Stos Partners leased a vacancy to a strong national tenant and secured a long-term lease renewal with one of the existing tenants, increasing the property's appeal to institutional buyers.
The asset is demised into six industrial units ranging in size from 25k sf to 55k sf, and is leased to a mix of national credit, regional credit, and local companies. Bryce Aberg, Jeff Cole, Jeff Chiate and Brant Aberg of Cushman & Wakefield and Michael Mossmer of Voit Real Estate Services represented Stos Partners in the disposition.
In the San Dimas deal, a two-story, 50.6k sf office building located at 650 W. Cienega was purchased by a trade union that will use the facility as an owner-user. During its ownership, Stos Partners implemented minor improvements and repositioned the property, focusing on the asset's strong freeway location and its exceptionally high 6.52 per 1,000 parking ratio to identify the right buyer.
"This was an opportunistic purchase we made in early 2017 that provided tremendous upside potential based on the property's strong fundamentals," explains CJ Stos. "The single-tenant building had been fully occupied by a vocational school; however, the prior owner underwent a bankruptcy and the property was placed in receivership. Based on a close broker relationship, our team was able to make the first offer, secure the property, and close quickly, achieving a price that was less than half of the estimated replacement cost."
"We understood that a building with this parking ratio was a rare find, and we recognized the opportunity to achieve a premium price for the asset in this market," says Stos. "Ultimately, we achieved a sale price of $9.06 mil – an 81.2% value increase from our initial purchase price of $5 mil."
The property is located on the east side of the 57 Fwy in the San Gabriel Valley. Taylor Ing at Newmark Knight Frank represented Stos Partners as the seller in the transaction. Brandon Burns with Cushman & Wakefield repped the buyer.
Article source: rentv.com