https://stospartners.com/wp-content/uploads/2019/06/1670-1690-Brandywine-Chula-Vista-CA.jpg
460
345
Stos Partners
Stos Partners
https://stospartners.com/wp-content/uploads/2019/06/1670-1690-Brandywine-Chula-Vista-CA.jpg
globest.com: Stos Finds Quick Returns in SoCal Industrial Assets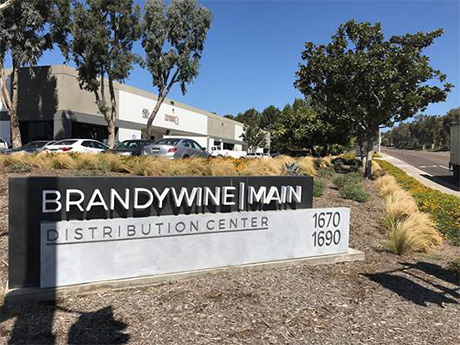 The firm sold a total of 221,000 square feet of industrial product after holding for two years.
Stos Partners has sold two industrial properties in Southern California after two years. The two properties total totaling 221,000 square feet and traded hands for $33.5 million. The firm implanted a capital improvement project on each property to drive value. Both transactions illustrate the healthy industrial market and rapid increase in pricing.
"From our extensive experience, we were able to identify value that was created and could be created instantly at the time of acquisition," Jason Richards, partner at Stos Partners, tells GlobeSt.com. "Once we owned them, we implemented an improvement and reposition plan that allowed the properties to appeal to tenants, users or investors in new ways.  Lastly, we were able to identify the surging trend in institutional desire to own and pay a premium for low finish industrial product.  All these factors resulted in significant and above market returns."
The properties are located in Chula Vista and San Dimas. Stos purchased the Chula Vista property for $13.45 million and invested $1 million in improvements. It was able to sell the asset for $24.4 million. Stos purchased the San Dimas property for $5 million and implemented minimal upgrades, and sold the property for $9 million. While these properties were in two very different markets, the strong returns illustrate demand for industrial product throughout Southern California. "Industrial product in Southern California continues to increase in value and rent potential due to low supply of land, escalating construction costs and barriers to entry from local municipalities and state organizations," says Richards.
The industrial market continues to show strong and growing demand, and Richards believes the firm could make a similar investment today, even as the market has matured. "If we were able to find the same or similar opportunities we would definitely be able to execute the same business plan today," he says. "The challenge is that with the market tightening and strengthening, these types of opportunities are much more difficult to come by and the margins for value add opportunities continue to tighten."
While opportunities are harder to find, Stos is staying true to its acquisition strategy. "Our strategy continues to be to identify low finish, well located, core plus and value add industrial product that can be held short or long term," says Richards. "We are not actively divesting but rather taking advantage of current market dynamics to realize the newly created equity and potentially reposition into new opportunities."
Article source: globest.com