https://stospartners.com/wp-content/uploads/2021/11/Stowe-Pic.jpg
640
495
Stos Partners
Stos Partners
https://stospartners.com/wp-content/uploads/2021/11/Stowe-Pic.jpg
STOS PARTNERS ACQUIRES 37,530 SF CORPORATE HEADQUARTERS AND MANUFACTURING FACILITY IN SAN DIEGO'S NORTH COUNTY MARKET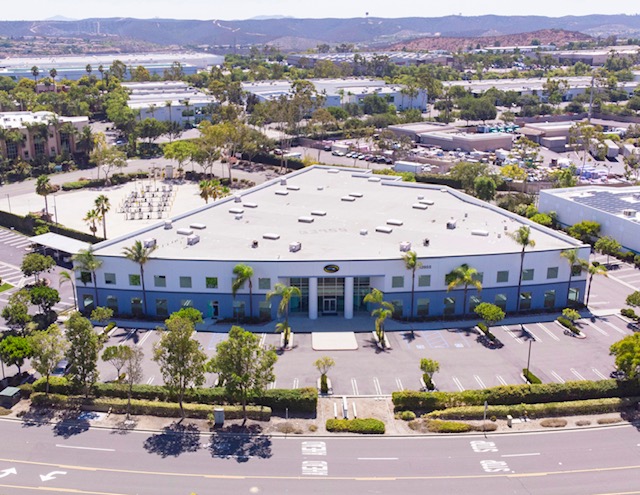 POWAY, Calif., (November 4, 2021) – Stos Partners, one of the most active commercial real estate investment and management firms in San Diego County, has acquired a 37,530 square-foot corporate headquarters and manufacturing facility in the North San Diego County city of Poway, California.
According to CJ Stos, Principal at Stos Partners, the firm acted quickly to secure the asset off market when it fell out of escrow and ultimately closed the acquisition within 40 days.
"The industrial market in San Diego County is moving at a rapid pace due to the overall strength of the asset class and the region's continued reputation as a life sciences, biotech, and manufacturing hub," says Stos. "Based on our strong local broker relationships and track record, we were able to source and secure the opportunity to acquire this well-maintained, freestanding facility from the previous owner-user at an extremely attractive price."
Jason Richards, Partner at Stos Partners, notes that Poway, based on its prime location within the Interstate 15 Corridor submarket, is currently seeing sub-1% industrial vacancies.
"Located adjacent to traditional San Diego life sciences hubs like Scripps Ranch, Poway has benefitted in recent years from the pent-up demand for industrial/flex properties from companies working within the sector," says Richards. "Recognizing this continuing growth, we are extremely bullish on the market and eager to further expand into this region near the I-15 corridor."
Drawing upon extensive experience as an owner and deep knowledge of market demands, the firm was also able to secure a tenant to fully lease the building shortly after closing, according to Jay Boyle, Executive Vice President at Stos Partners.
"This property attracted immediate interest from several potential tenants who understood the value of its strategic location," explains Boyle. "Ultimately, we leased the property to a manufacturer and supplier of products serving the life sciences industry."
Under its ownership, Stos Partners plans to implement a series of capital upgrades including interior office rehabilitation, roof repair, and HVAC system replacement, among other improvements.
Located down the street from an 18,000 square-foot warehouse that Stos also owns, this property is located at 13955 Stowe Drive in Poway, California. The property was acquired from a private seller for $8.6 million.
James Duncan and Mickey Morera at Kidder Matthews represented Stos Partners as the buyer. Financing was provided by C3Bank.
About Stos Partners
Stos Partners is a privately held commercial real estate investment and management firm that invests in real estate directly and in partnership with high net worth and institutional investors. With a track record spanning approximately one billion in transactions to date, the firm targets the most competitive risk-adjusted returns in the marketplace through opportunistic acquisitions, strategic redevelopment and ground-up development of both institutional and small-to-mid-cap commercial properties.
Headquartered in San Diego, California with an office in Orange County, California and Laredo, Texas, Stos Partners' local expertise and longstanding relationships translate into the ability to source, fund and close transactions quickly and profitably. More information is available at www.stospartners.com.