https://stospartners.com/wp-content/uploads/2020/01/Parking-Lot-Land.jpg
655
384
Stos Partners
Stos Partners
https://stospartners.com/wp-content/uploads/2020/01/Parking-Lot-Land.jpg
SD Metro: Stos Partners acquires San Diego parking site for $26.47 million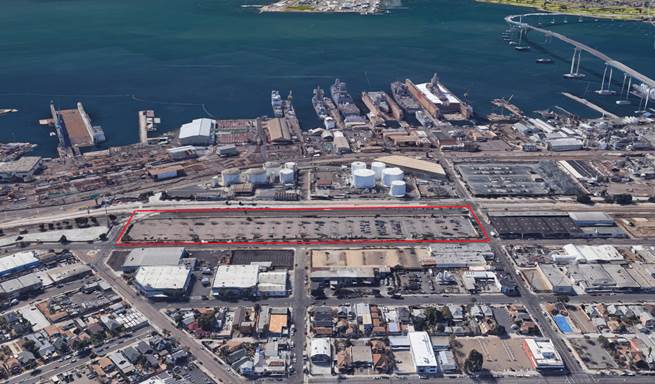 Stos Partners, a privately held commercial real estate investment and management firm, in conjunction with an institutional partner, has acquired a 5.8-acre parking lot land site near the Port of San Diego for $26.47 million from a private entity.
With the transaction, Stos has completed nine acquisitions this year totaling $81.5 million and sold four assets totaling $48.36 million, bringing the firm's total transaction volume to more than $130 million in Southern California in 2019.
"This acquisition is directly in line with our overarching investment strategy, which is to identify and acquire unique, high-quality assets in irreplaceable locations," says CJ Stos, Principal of Stos Partners. "As the only significant parking lot in the area, we immediately recognized the potential of this one-of-a-kind site as mission critical to the many defense contractors in the vicinity who service Navy ships."
Located directly under the Coronado Bridge at 2210-2310 Main St., the parking lot is currently 100 percent leased to a defense contractor.
The acquisition comes on the heels of Stos Partners' recent addition of 5816 Dryden Place, a 22,156-square-foot multi-tenant R&D/office property in Carlsbad to its portfolio.
Article source: sandiegometro.com