https://stospartners.com/wp-content/uploads/2020/01/Parking-Lot-Land.jpg
655
384
Stos Partners
Stos Partners
https://stospartners.com/wp-content/uploads/2020/01/Parking-Lot-Land.jpg
rentv.com: A Stos Partners Venture Spends $26.5 Mil on Parking Lot Near the Port of San Diego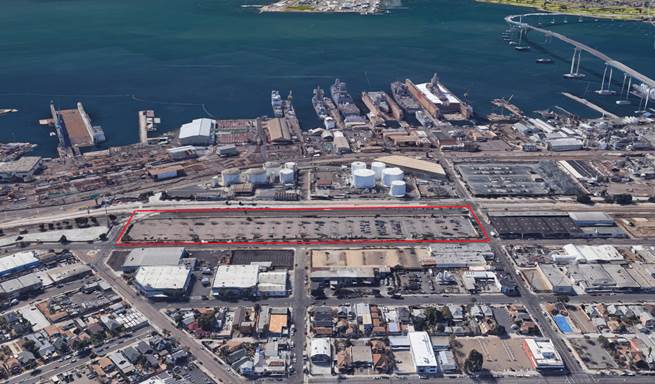 Stos Partners, in conjunction with an institutional partner, has acquired a 5.8-acre parking lot land site near the Port of San Diego. The site was by a private entity in a deal worth $26.47 mil.
Located directly under the Coronado Bridge at 2210 – 2310 Main St in San Diego, the parking lot is currently 100% leased to a defense contractor.
With this recent transaction, Stos has completed nine acquisitions this year totaling $81.5 mil and sold four assets totaling $48.36 mil, bringing the firm's total transaction volume to more than $130 mil in Southern California in 2019.
This acquisition comes on the heels of Stos Partners' recent addition of 5816 Dryden Place, a 22.2k sf, multi-tenant R&D/office property in Carlsbad to its portfolio. The firm will implement cosmetic improvements and building upgrades to attract small to mid-sized tenants to the property.
Article source: rentv.com