https://stospartners.com/wp-content/uploads/2020/02/Stos-_-Industrial-_-Miramar-_-San-Diego-_-California-820x510-1.jpg
820
510
Stos Partners
Stos Partners
https://stospartners.com/wp-content/uploads/2020/02/Stos-_-Industrial-_-Miramar-_-San-Diego-_-California-820x510-1.jpg
OsideNews.com: Stos Partners Acquires 55,000 Square-Foot Industrial Asset in Thriving Miramar Submarket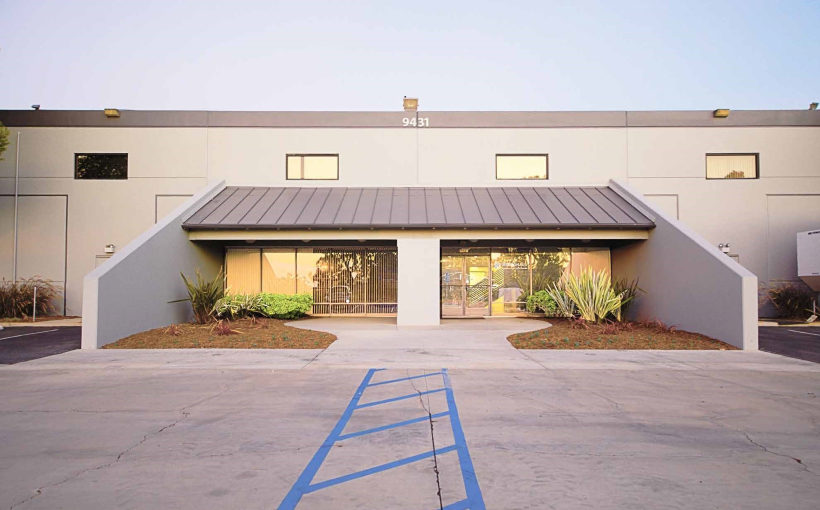 Miramar CA— Stos Partners, a privately held commercial real estate investment and management firm, in a joint venture with Boston-based private equity firm Long Wharf Capital, has acquired a 55,000 square-foot industrial asset in the Miramar submarket of San Diego, California in an off-market transaction.
"As one of the most active buyers of industrial, flex, and office product in Southern California, our team immediately recognized the value of adding this core asset to our growing portfolio," says CJ Stos, Principal of Stos Partners. "This is our third acquisition in partnership with Long Wharf Capital, demonstrating the strength of our ongoing investment strategy, through which we acquire, reposition, and operate well-located properties that are poised to deliver long-term value."
Stos Partners currently owns 16 properties spanning 265,000 square feet in the Miramar submarket. The firm's continued investment in the area coincides with robust fundamentals in the region.
"Industrial/R&D product posted 154,878 square feet of positive net absorption in Q4 of 2019, topping off 128 consecutive months of overall economic growth," says Jason Richards, a Partner at Stos Partners. "Drawing upon our deep knowledge of the nuances within this submarket, we were able to acquire this asset at an attractive basis, which positions us to achieve strong future yields based on the property's high quality."
Stos Partners acquired the asset from a private seller for $11 million.
"This property was well-maintained by the seller and is currently 100% leased to two tenants, providing secure, in-place cash flow," explains Richards.
Current tenants include a print and sign company as well as Maketory, San Diego's first manufacturing co-working facility, which offers a membership-based, multi-discipline manufacturing workspace that represents an innovative new business model in co-working.
"Demand for co-working space continues to grow as the industry evolves to meet the changing needs of today's workforce," says Richards. "Maketory is the first facility in San Diego to provide the space, tools and resources for its members to create and manufacture direct-to-consumer products. We are excited about this concept and its future marketability."
In addition to its ideal location and strong in-place tenants, Richard notes that the property benefits from a large yard area and two separate entrances, delivering excellent accessibility for current and future tenants and their customers.
"This property represents the high quality and functionality we are seeking as we continue to identify strategic, value-add industrial, flex, and office acquisition opportunities throughout San Diego and Orange County," says Richards.
The property is located 9431 Dowdy Drive in Miramar, California.
Marc Lipschitz of Compass represented Stos Partners as the buyer in the acquisition.
---
About Stos Partners
Stos Partners is a privately held commercial real estate investment and management firm that invests in real estate directly and in partnership with high net worth and institutional investors. With a track record spanning over one-half billion in investments to date, the firm targets the most competitive risk-adjusted returns in the marketplace through opportunistic acquisitions, strategic redevelopment and ground-up development of both institutional and small-to-mid-cap commercial properties.
Headquartered in San Diego, California with an office in Orange County, California and Laredo, Texas, Stos Partners' local expertise and longstanding relationships translate into the ability to source, fund and close transactions quickly and profitably. More information is available at www.stospartners.com.
About Long Wharf Capital
Long Wharf Capital LLC is a Boston-based private equity real estate manager focused exclusively on value-added investments in the U.S.  Formed in 2011, the firm invests on behalf of institutional clients including pension funds, endowments, foundations, and family offices. Long Wharf's investment approach utilizes multiple value creation strategies to target opportunities across property sectors and U.S. markets.  Since Long Wharf's first fund in 2012, the team has invested over $760 million of equity in 51 investments across the U.S. with a gross value in excess of $2.5 billion. For further information, visit: www.longwharf.com.
Article source: osidenews.com