https://stospartners.com/wp-content/uploads/2020/01/Parking-Lot-Land.jpg
655
384
Stos Partners
Stos Partners
https://stospartners.com/wp-content/uploads/2020/01/Parking-Lot-Land.jpg
GlobeSt: Why Some Investors Are Eyeing Parking Lots
Stos Partners is targeting properties that play a specific functional purpose in their respective markets.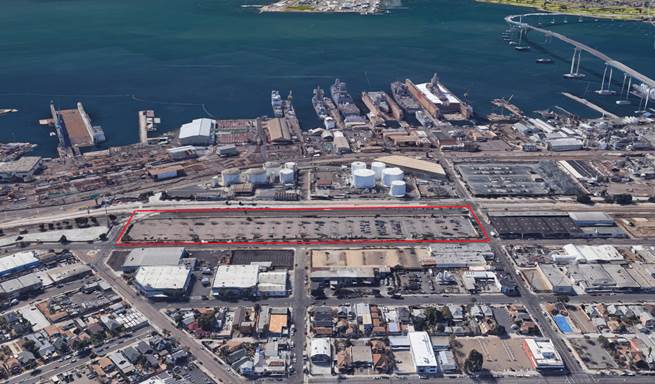 Some investors are finding opportunities for yield beyond traditional assets. Stos Partners, for example, is targeting properties that play a specific functional purpose in their respective markets. The firm just acquired a 5.8-acre parking lot in San Diego for $26.5 million.
"Our firm's overall investment strategy is to identify and acquire unique, well-located assets that serve a distinct purpose in their markets," CJ Stos, a principal at Stos Partners, tells GlobeSt.com. "In the case of this Downtown San Diego parking site, we recognized the enormous potential of the asset to attract defense contractors in the region who continually service the Navy ships entering and leaving the Port of San Diego."
Parking options in San Diego near the port is in high demand. "There is an ongoing demand for properties like this that meet the needs of a distinct group of tenants within a particular locality. Understanding those needs within a market and identifying these opportunities are qualities on which we pride ourselves," adds Stos.
Demand for parking is high because parking lot supply is a rarity in the area. In fact, this site was a rare opportunity for the market. "Parking is at a premium in many successful downtown markets, and San Diego is no exception," says Stos. "Most of the parking lots in this market are owned and controlled by one company, so it is rare that a sizeable site like this is available for purchase. This is a concern in many cities throughout the country as urban live/work/play environments grow more popular and attract more people.
Stos is focused on properties with future upside and value creation potential, both for properties like this and traditional assets. "Whether the asset is a commercial building or a parking site, we see our goal as recognizing current and future value and developing that value in order to enable the asset to reach its full potential," says Stos.
Stos is based in San Diego, adding an additional benefit to the purchase. "We are also experts in the San Diego market and know what works best in this geographic region," says Stos. "Because we understand this market so well, we can leverage that expertise to take advantage of unique opportunities like this one when they present themselves."
Article source: globest.com