https://stospartners.com/wp-content/uploads/2019/08/71-052-Carslbad-Aerial-5d4af51848960-1162x554.jpg
1162
554
Stos Partners
Stos Partners
https://stospartners.com/wp-content/uploads/2019/08/71-052-Carslbad-Aerial-5d4af51848960-1162x554.jpg
Blau Journal: Stos Partners Acquires Two Southern CA Assets Encompassing 97,734 SF For $13.9M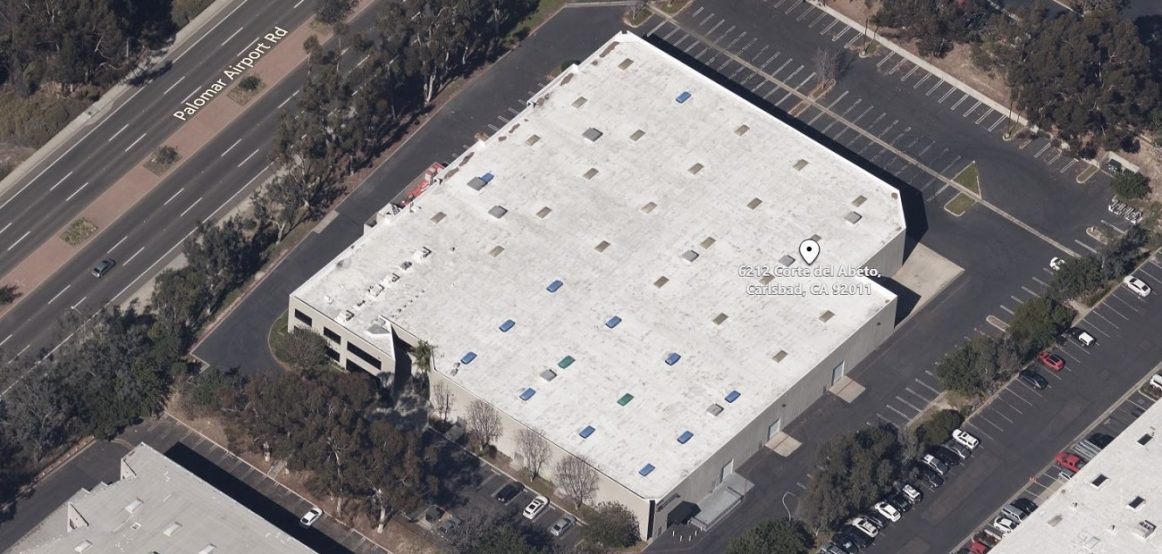 August 6, 2019 – Stos Partners, a privately held commercial real estate investment and management firm, in a new joint venture with Boston-based private equity firm Long Wharf Capital, has acquired two industrial assets, including a 70,224 square-foot property in Carlsbad, California and a 27,510 square-foot property in Miramar, California for a total consideration of $13.9 million.
"These acquisitions speak to the continued strength of our investment strategy, through which we are successfully identifying and acquiring well-located properties, even in this ever-tightening market," says CJ Stos, Principal of Stos Partners. "Based on our track record as one of the most active buyers of value-add industrial, office, and flex properties in the Southern California region, we are fortunate to continue to draw upon strong local broker relationships and our surety of close to source investments poised for deep value creation."
The firm's recent acquisitions include:
Stos Acquires 100 Percent Leased Asset in Carlsbad:
Stos Partners has acquired a 70,224 square-foot industrial property in Carlsbad, California for $9.7 million from a private seller. The building is currently 100 percent occupied by a go-kart racing tenant with an existing lease in place.
"This was an off-market transaction sourced through a close broker relationship, purchased at an attractive basis with above-market yield," explains Jay Boyle, Executive Vice President at Stos Partners. "The property provides a unique combination of secure in-place cash flow with flexible strategies to create future value driven by strong property-level attributes that will make this a highly functional asset for current or other industrial uses in the future."
Boyle notes that the property has the right low-finish mix of office and warehouse space, as well as grade and dock high loading positions – all of which will contribute to its future marketability. Situated in close proximity to Carlsbad's McClellan–Palomar Airport, the property is located at 6212 Corte Del Abeto in Carlsbad, California.
Rusty Williams and Chris Roth of Lee & Associates and Tres Reid at CBRE represented Stos Partners as the buyer in the transaction.
Stos Acquires Vacant Value-Add Asset in Miramar:
Stos Partners has acquired a 27,510 square-foot vacant industrial building located in Miramar, California for $4.2 million from a private investor.
The property, which had initially been in escrow with another buyer, had been historically challenging to sell based on its previous build-out and need for extensive capital upgrades.
"This is a vacant property with significant deferred maintenance, situated in a market our team knows very well," says Jason Richards, Partner at Stos Partners, who confirmed that Stos owns 14 properties in Miramar.
"While many other owner-operators were stalled by the property's condition, our team immediately recognized the opportunity to create value based on the location in the heart of the Miramar submarket as well as the lack of competitive free-standing industrial buildings in the region," says Richards. "Utilizing our proven renovation and repositioning strategies, we will create value in the asset through substantial interior and exterior upgrades. Upon completion, we will implement a proactive lease-up or owner/user sale strategy."
Planned improvements include a new roof, façade, parking lot upgrades, updated landscape plan and interior renovations. Jason Smithson from NAI represented the seller in the acquisition.
The property is located at 8330 Arjons Drive in Miramar, California.
Article source: blaujournal.com