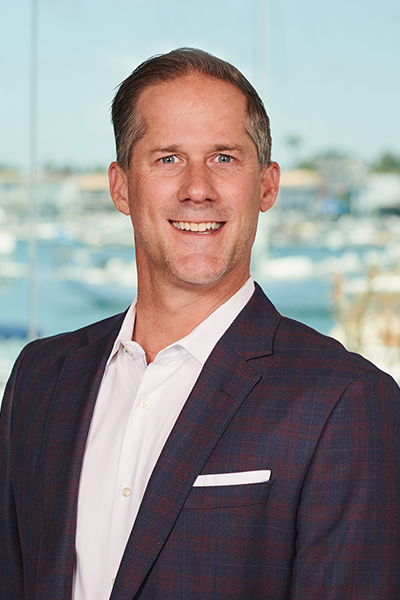 Investor/Entrepreneur
As the Principal and Founder of Stos Partners, CJ personally oversees all aspects of the company's acquisition, operations, and investment development/reposition programs. Since inception in 2015 and under CJ's leadership, the company has principally transacted close to $2 billion alongside notable capital partners including but not limited to Long Wharf Capital, AIG, AEW and Washington Capital. Currently, Stos Partners owns and manages a portfolio across select U.S. markets totaling approximately 5 million square feet.
CJ launched his career with CB Richard Ellis in 2000. Recognized as one of the top office brokers in the firm's Orange County market, he was elected as the youngest member of the firm's Orange County Advisory Board.
Subsequently, in 2006 he served as a Vice President with Master Development Corporation, a regional development company in JV partnership with GE Pension, where his responsibilities encompassed everything from acquisitions to development and management of the firm's assets in the San Diego region.
In 2009, he co-founded SR Commercial, a firm that was recognized by Real Capital Markets as the most active buyer of commercial real estate in the San Diego MSA which paved the way for the launch of Stos Partners.
Additionally, as co-founder of Coastal Pacific Landscape Management and co-owner of ARK Management, a Southern California residential association management company, he helped lead each firm's growth for profitable exits.
CJ has cemented his entrepreneurial pursuits as an early round or start up investor in a variety of businesses, including but not limited to: Vuori Clothing, InstaMed Holdings, File Jet, June Shine, Tabu Shabu, Lively Root Technologies, and Mendes Ranch.
Leader
CJ is active in many commercial real estate organizations including SIOR, BOMA, and NAIOP, previously serving as a NAIOP Board Member and as a mentor to NAIOP Developing Leaders. He has been a featured speaker for the University of Southern California, the University of San Diego, and a variety of industry conferences, while also sitting on the Board of Directors of the USC Lusk Center for Real Estate.
He holds a Master's degree in Real Estate Development from the University of Southern California, and earned his Bachelor's degree in Business Administration with an emphasis in Finance and Marketing from the University of San Diego where he graduated with honors. He is a licensed real estate broker.